Bertram Creek Regional Park in Kelowna, BC
Explore this scenic, hidden gem nestled between Okanagan Mountain Park and Okanagan Lake.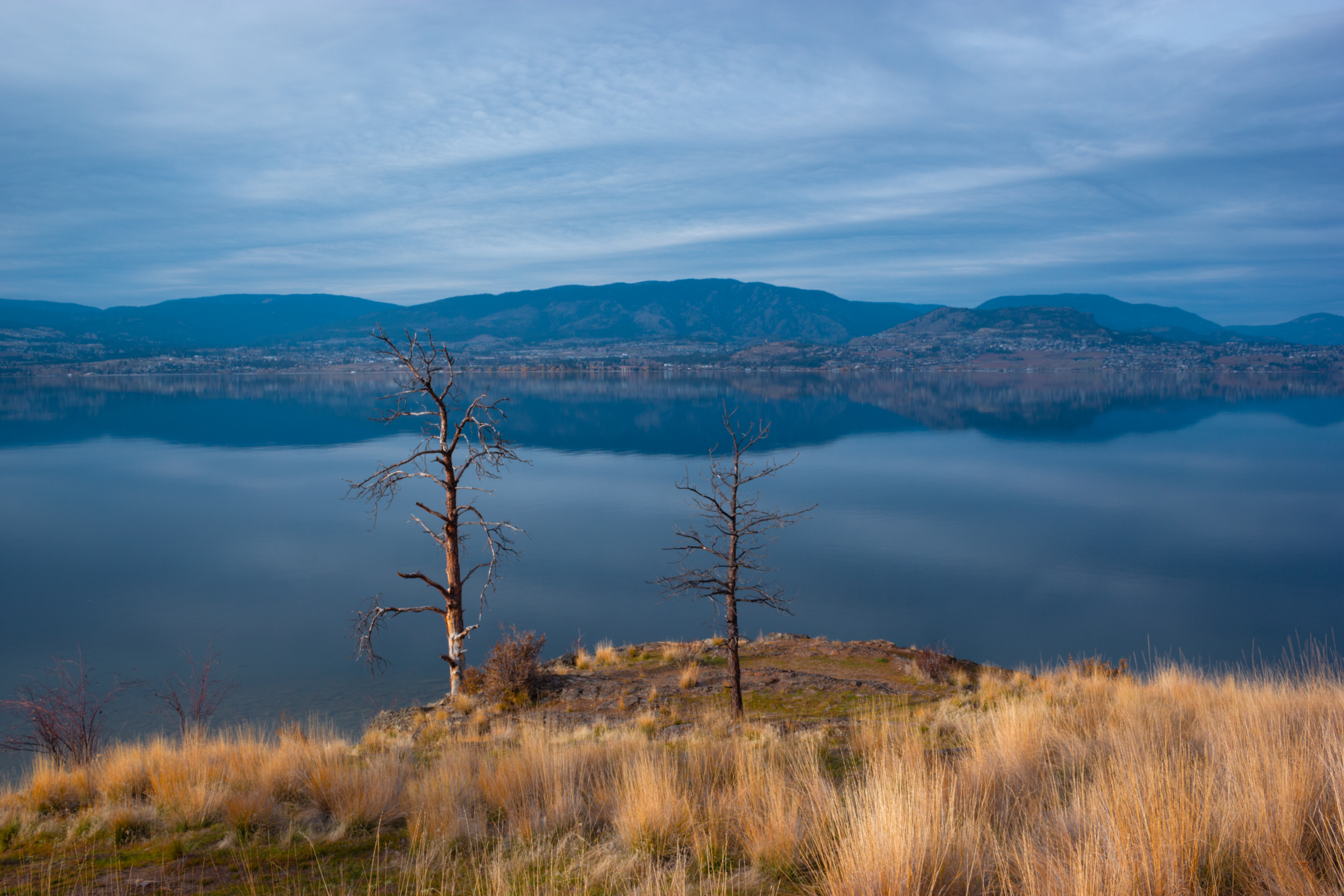 Bertram Creek Regional Park on the outskirts of Kelowna is an extraordinarily scenic park. It's a great park for casual hiking and sports, picnics, and even weddings. It's become a staple of our summers when we want to escape the crowds!
Bertram Creek Park has a few picnic areas, a large grassy field with goalposts and benches, a swimming beach, a partially covered pavilion and ampitheatre, and a playground.
The park is extremely well taken care of by the regional district, which makes it a great place to hang out for a relaxing afternoon of fun and exploration.
Disclosure: This article may contain affiliate links and I may earn a commission, at no cost to you, if you click and/or buy a product online (even if it's not the product linked). I take great care to only recommend helpful products and appreciate your support!
KELOWNA WEATHER
Bertram Creek Regional Park
I'll let you in on a little secret: I love tourist traps and it's very rare I think they're overrated. But I also enjoy exploring off the beaten path places and finding where locals hang out — even when I'm the local.
Bertram Creek Park skirts the pebbly shores of Okanagan Lake and is nestled along the base of Okanagan Mountain Provincial Park. The park is only 20 minutes from downtown Kelowna, but it's off the beaten path and is usually very quiet.
Bertram isn't somewhere you randomly stumble upon and I love it because of that.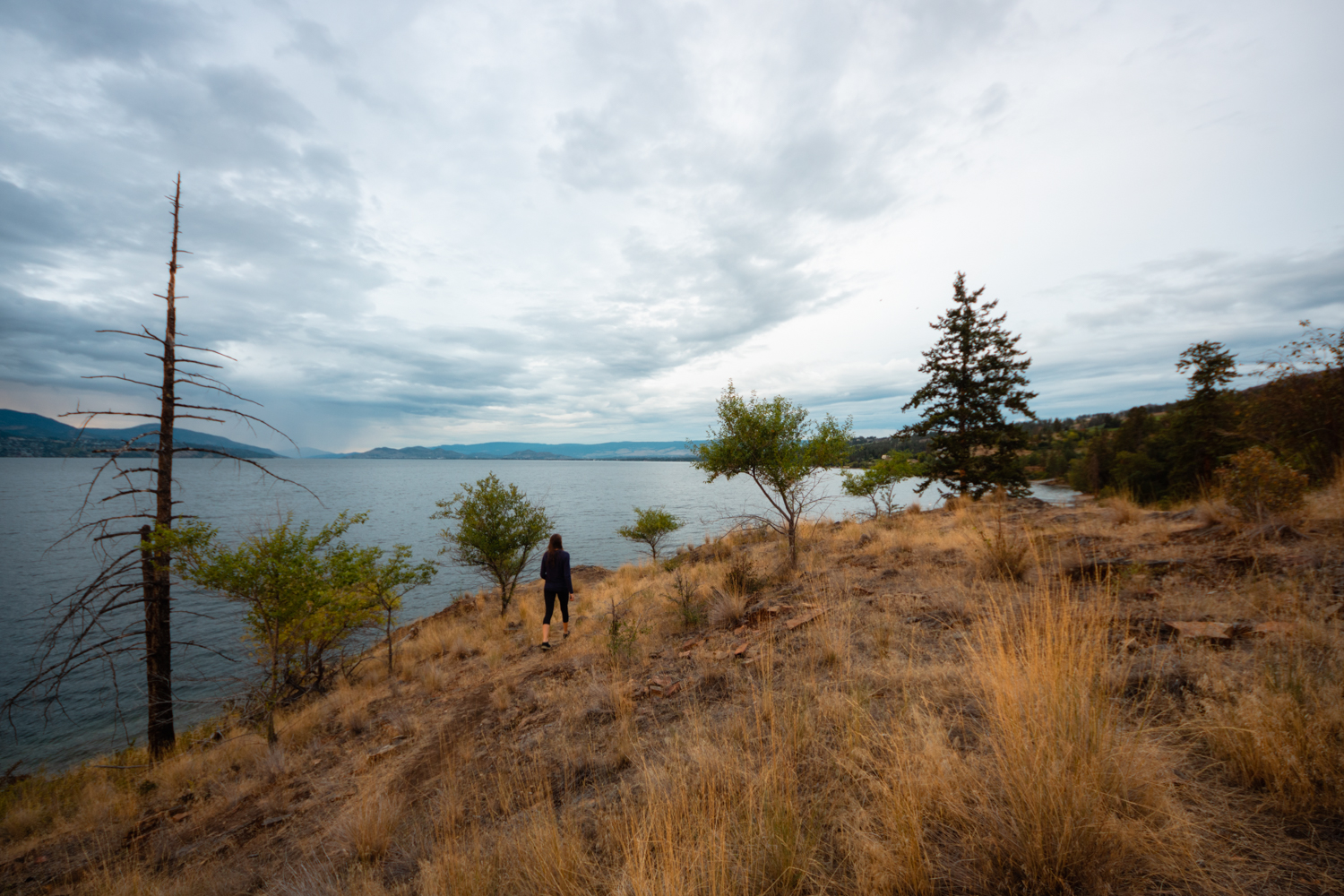 Things to Do at Bertram Creek
Since Bertram Creek is a little out of the way, the park isn't as busy as the ones near downtown Kelowna. I dunno about you, but that means I'm all over it!
There's also lots to explore at Bertram. Hiking and casual sports are two of the most common activities, but you can also enjoy kayaking, canoeing, SUP, swimming, fishing, picnicking, bird watching, and even scuba diving. There's also a playground for the kiddos. Make sure to check out the interactive park map!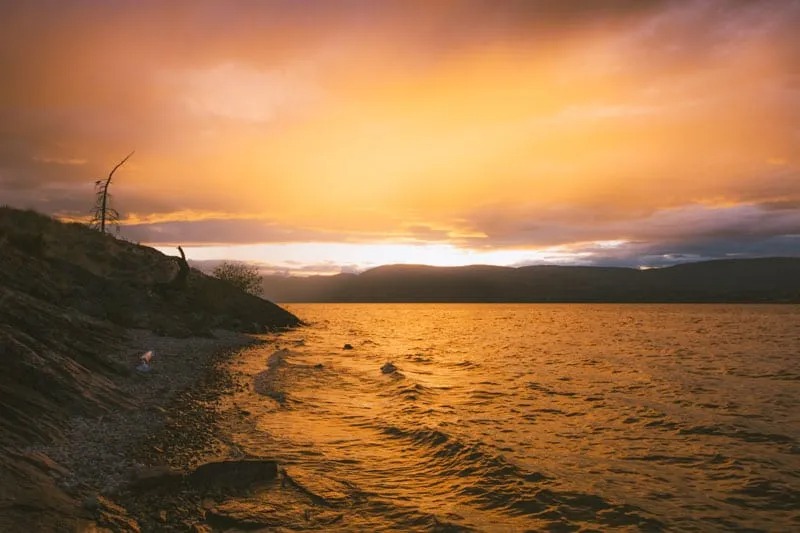 Hiking at Bertram
Bertram Creek Park is great for casual hiking! Trails crisscross the park and without too much effort you can enjoy beautiful views of Okanagan Lake. You can spot Kelowna and West Kelowna across the lake and even see Pincushion Mountain. The trails aren't very difficult and you can easily hike the mild slopes wearing nothing more than a pair of walking sandals.
The rocky shoreline is also fun to explore, but it's more technically difficult to navigate than the trails. Don't be afraid to use your hands to keep your balance — don't be like me and almost fall in the lake!
Make sure you stay on the trails because some of the park is either a designated restoration or a sensitive ecosystem.
Water Activities
You can enjoy kayaking, canoeing, and SUP at Bertram Creek Park. Although there are no rentals available at the park itself, you can bring your own and enjoy a paddle along the beautiful shoreline. If you don't have your own equipment — and I wouldn't blame you, they're expensive! — you can rent from MEC.
The beaches at Bertram are quite pebbly, but don't let that stop you from enjoying a nice dip in the lake! There's a designated swimming area at the pier, where you can also enjoy the view and some fishing.
Scuba diving is less common, but Bertram is one of a few locations around the Okanagan where you can find hidden treasures beneath the water. The area is great for beginners and you can find First Nations' fire pits and a rock wall just offshore.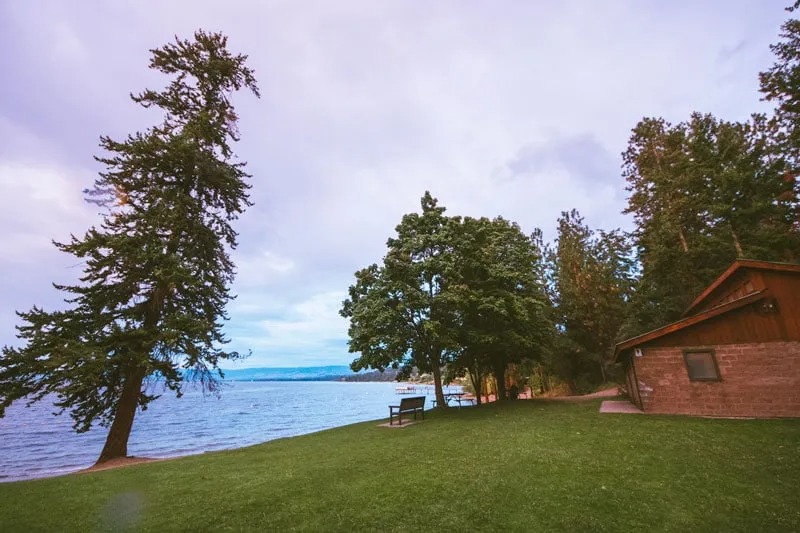 Casual Sports
Bertram is a great place to kick back and enjoy a casual game of soccer or frisbee with your friends. There's a large grassy field complete with goalposts in the middle of the park, as well as a smaller field closer to the water. There's also a volleyball net nestled in the trees.
I'm personally not much of a sports person, but Jacob loves kicking a soccer ball around with his friends.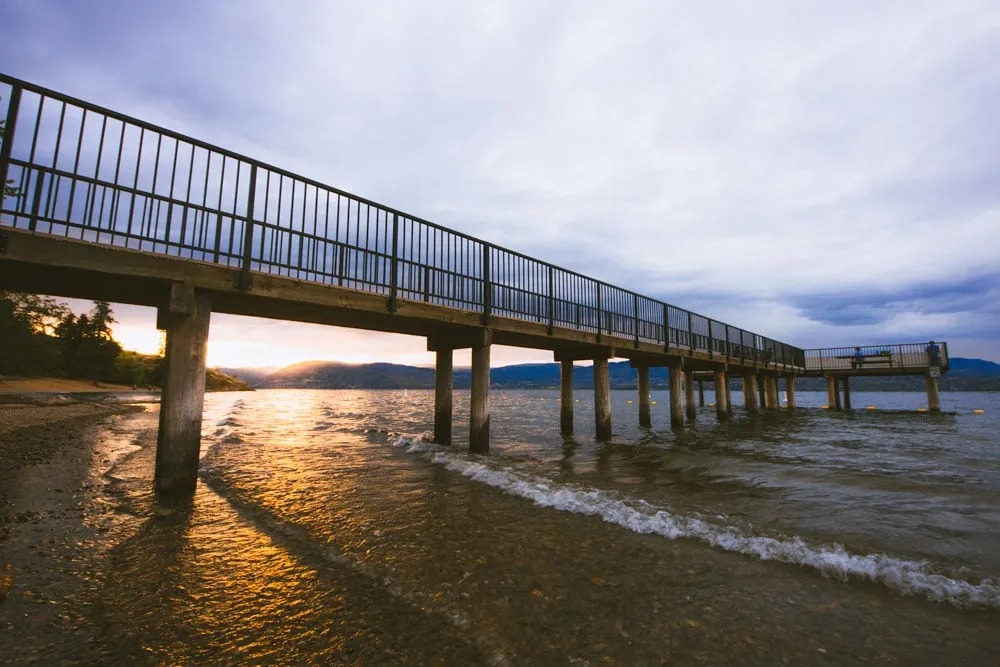 Bird Watching
Bird watching is another common activity at Bertram. Bring your binoculars, wander the trails, and check out our feathered friends as they flit around the park. Sparrow, loon, warbler, and kinglet are some of the most common birds.
If you're like me and don't know much about birds but would like to learn more about the wildlife around the Okanagan, check out this book — it's small and easily fits in your bag when you're out exploring.
Weddings
Bertram Creek Park is one of the few regional parks in Kelowna that allows weddings! It's a beautiful, serene outdoor venue and couples absolutely adore it. It's basically the quintessential Okanagan venue and is also very popular for engagement photos.
You can have your ceremony at Bertram, but need to keep it small because the ampitheatre can only accommodate 75 people. It's an extraordinarily affordable venue and will only set you back $275 plus a $300 deposit. There are very few places to get married in the Okanagan for such a great price!
If you're interested in having your wedding at Bertram, you'll need to submit the application a minimum of six weeks prior to your wedding date. It's also only bookable in April, May, September, and October.
Special Events
In addition to weddings, you can also rent the pavilion and amphitheatre for special events such as not-for-profit fundraisers, races, and runs.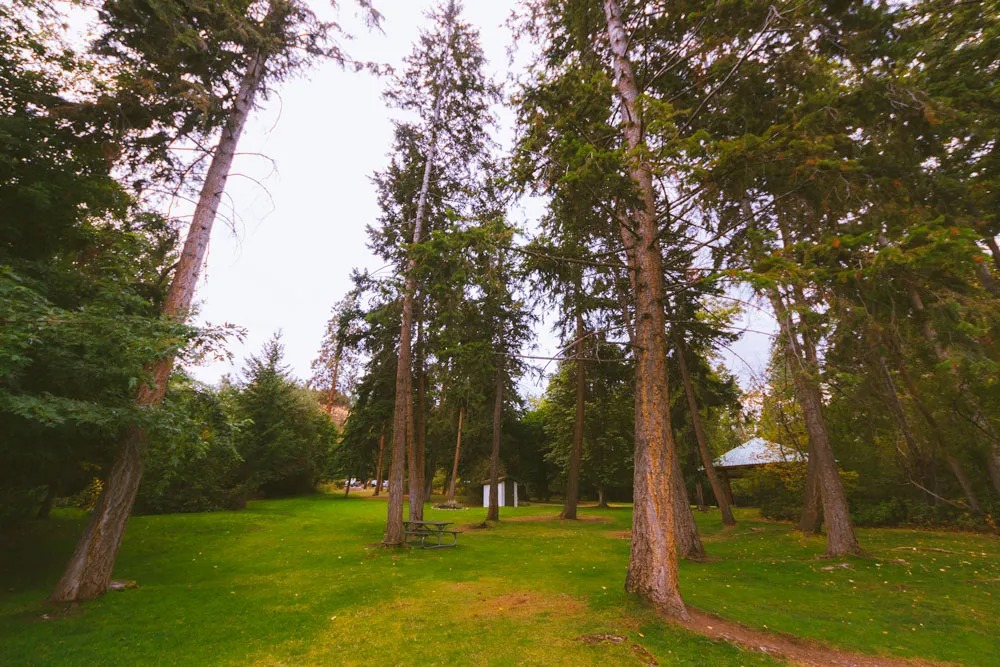 A Little History
As you're exploring the trails at Bertram Creek Park, you'll probably notice the hills are pretty sparse. You might even spot some charred tree remnants. While that's not uncommon in the Okanagan, it does make you wonder what happened.
In the summer of 2003, a devastating fire consumed Okanagan Mountain Provincial Park. As it swept through the area, it encroached on Bertram Creek Park. The park was closed for under a year and thanks to a lot of hardworking people, it reopened in the spring of 2004. Amazing!
Today, Bertram is sparsely forested except near the pavilion which is much more densely treed. It's full of rocky bluffs that provide extraordinary views down the lake and if you're lucky enough to visit during sunset, you may even be treated to an awe-inspiring display of light and colour.
Recommended Gear
When you head to Bertram for the day, there are a few things we recommend bringing along for a great time. And of course, these products are sustainable and/or eco-friendly.