Mara Provincial Park in the North Okanagan-Shuswap
Spend a day relaxing or enjoying water sports on the pristine Mara Lake in the North Okanagan.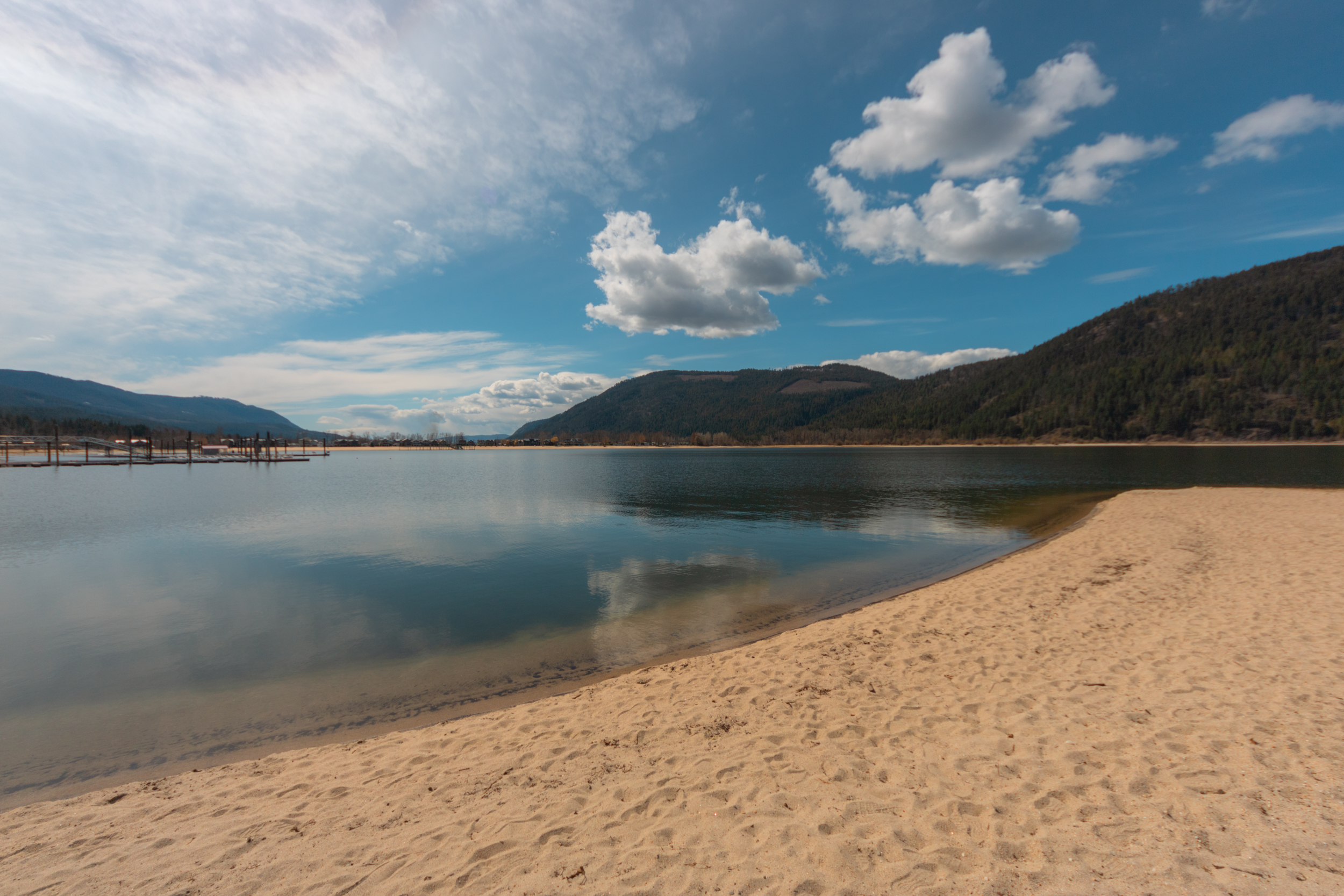 Enjoy soft sand, glistening smiles, and belly laughs at Mara Provincial Park. The provincial park is a popular way to enjoy the beautiful lake and is culturally important to the local First Nations.
Mara Provincial Park is a small 5.9-hectare day-use park on the eastern shores of Mara Lake near Sicamous. Like most of the Okanagan, people love their water sports here. You'll find lots of boaters, kayakers, swimmers, and even houseboats!
Regardless of how much time you decide to spend at Mara Provincial Park, I'm sure you'll have a wonderful time! The water is beautiful, the beach is clean, and there are a million and one activities you keep you busy (or not-busy) as you'd like. There's nothing quite like spending a lazy day on the beach with your friends.
Disclosure: This article may contain affiliate links and I may earn a commission, at no cost to you, if you click and/or buy a product online (even if it's not the product linked). I take great care to only recommend helpful products and appreciate your support!
Mara Provincial Park Stats
Mara Provincial Park is located in the North Okanagan-Shuswap. It's about 30 minutes from Salmon Arm or an hour and a half from Kelowna. Plus, it's just off Highway 97A so it's super easy to get to. You don't need to drive up a gravel road for kilometres!
Mara is a great place to spend a lazy day or even just a quick rest stop. The lake is stunning and the beaches are covered in soft, white sand. Who wouldn't want to spend time here?
Camping: No, day-use only
Open Dates: Serviced May 1 to September 27
Activities: Boating, kayaking, canoeing, SUP, fishing, swimming, casual sports, and picnicking
Facilities: Potable water, picnic areas, pit & flush toilets, boat launch, and parking
Fee: Free
Park Size: 5.9 hectare
MARA WEATHER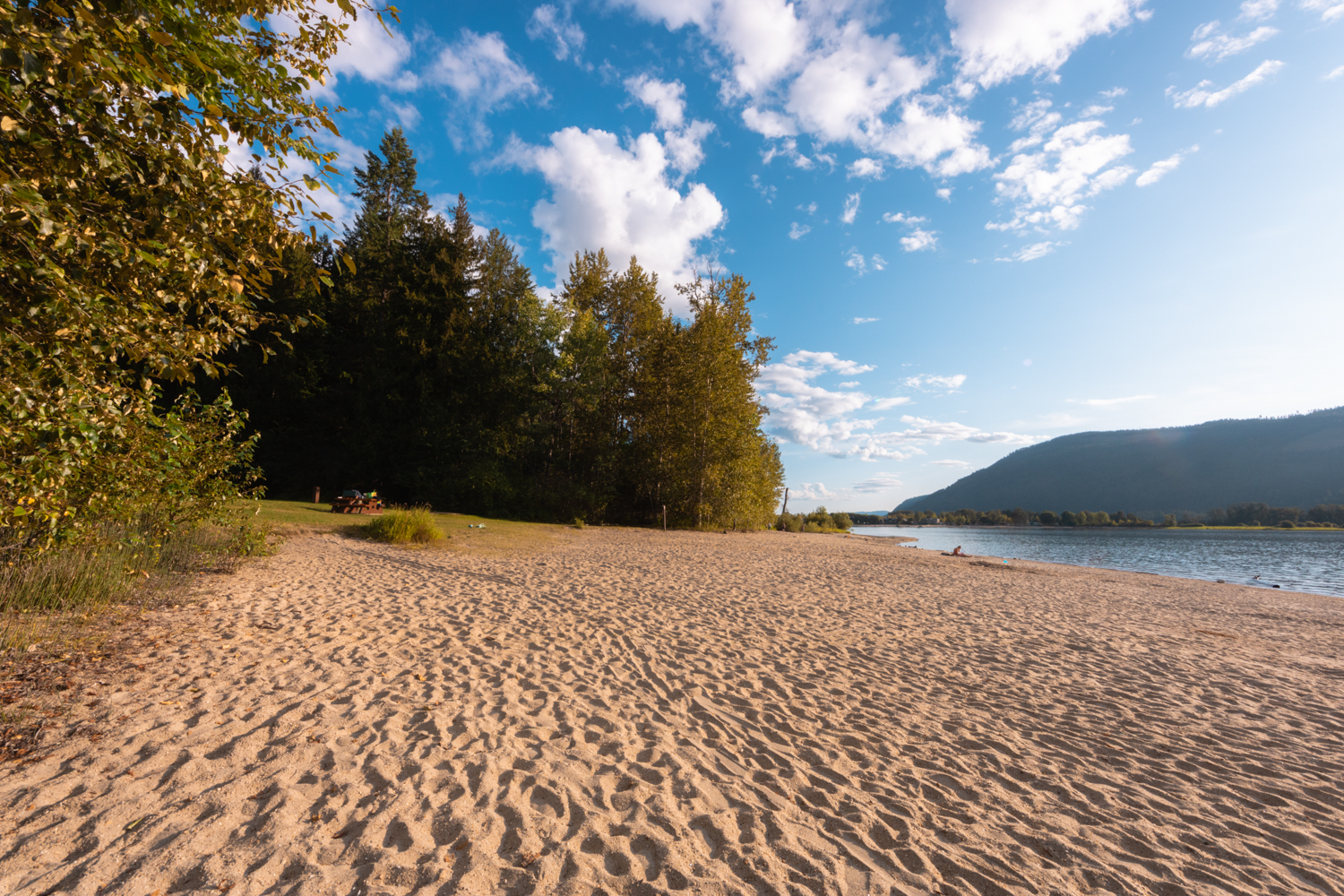 Things to Do at Mara Provincial Park
Don't let Mara Provincial Park's small size fool you! Whether you're looking for relaxation or recreation, Mara's got ya covered. And like most of the Okanagan, the summer brings a flurry of activity to this otherwise quiet corner of BC. Locals love it here!
Recreation & Watersports
Mara is awesome if you like outdoor recreation! You'll find people enjoying all kinds of watersports, including boating, water-skiing, kayaking, canoeing, SUP, fishing, swimming, and even houseboating.
There's also a paved boat launch and a large parking lot so you can easily bring your own boat. But you can't moor overnight.
If you like kayaking, canoeing, or SUP, you can take a paddle on the Shuswap River before it spills into Mara Lake. Once you're on the lake, though, try to stick near the shore if you don't wanna compete with boats.
You can also fish on Mara Lake! There are lots of Rainbow trout, Kokanee, Lake trout, and Dolly Varden.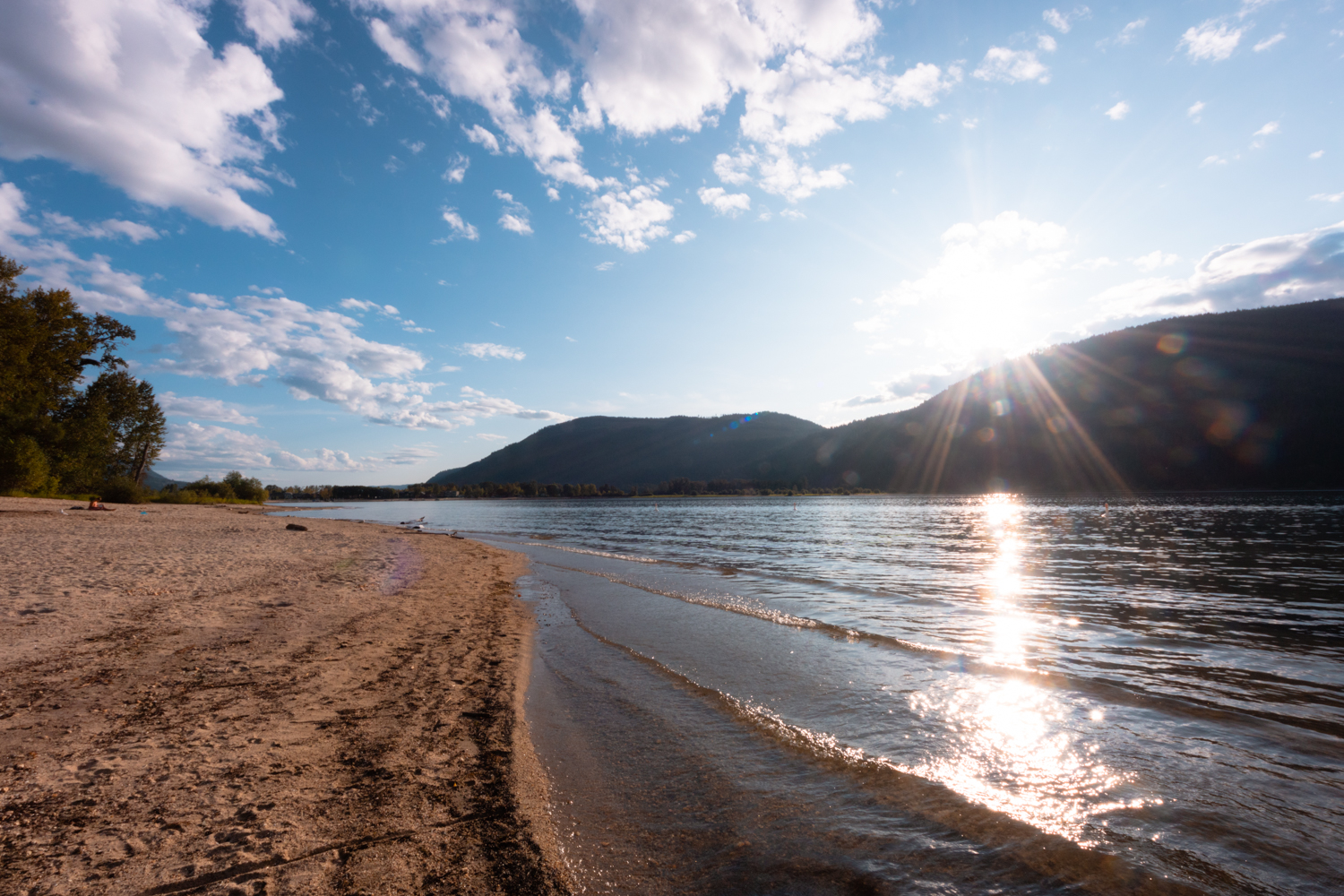 Beaches & Swimming
If you're not feelin' the whole recreation side of things, good news: beautiful, unspoiled beaches stretch the entire length of Mara Provincial Park.
The white sandy beaches are a peeerfect way to relax. Or if you're into building sandcastles, you can do that, too! I'm not judging over here; adults can totally build sandcastles.
And of course, you can go swimming here! That's what summer in the Okanagan is all about, isn't it? But because the lake has so much boat traffic, you need to stay within the designated swimming areas. There are no lifeguards on duty, so let's just keep everyone safe, okay?
Picnics
Picnicking is another fun way to enjoy Mara Provincial Park. There's a large grassy area near the beach along with a few tables where you can set for the day.
Grab a few friends, yummy snacks, and a deck of cards or a soccer ball and get ready for a fun afternoon! There are also two potable water taps in the park, so just bring your reusable bottle and you're set for the day.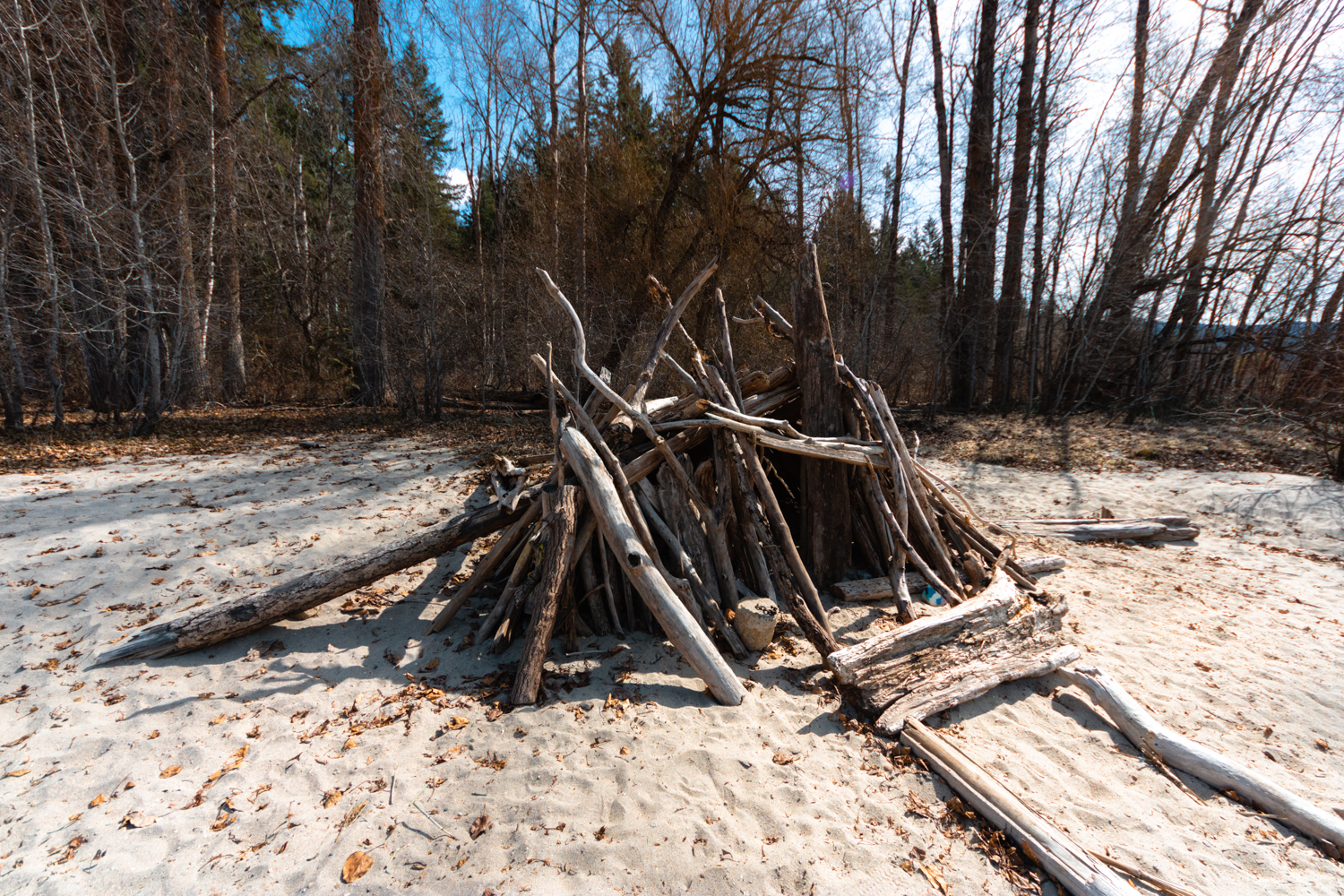 Amenities at Mara Provincial Park
Even though Mara Provincial Park is small and only day-use, it has a few amenities.
There are two potable water taps throughout the park. One is near the grassy area and the other is at the boat launch. They're functional for most of the year, except for the off-season. There are also six washrooms (pit and flush) and some are wheelchair accessible.
The park doesn't offer any rentals or stores, but it's only a few kilometers from the nearest store so you don't have to go far if you need something.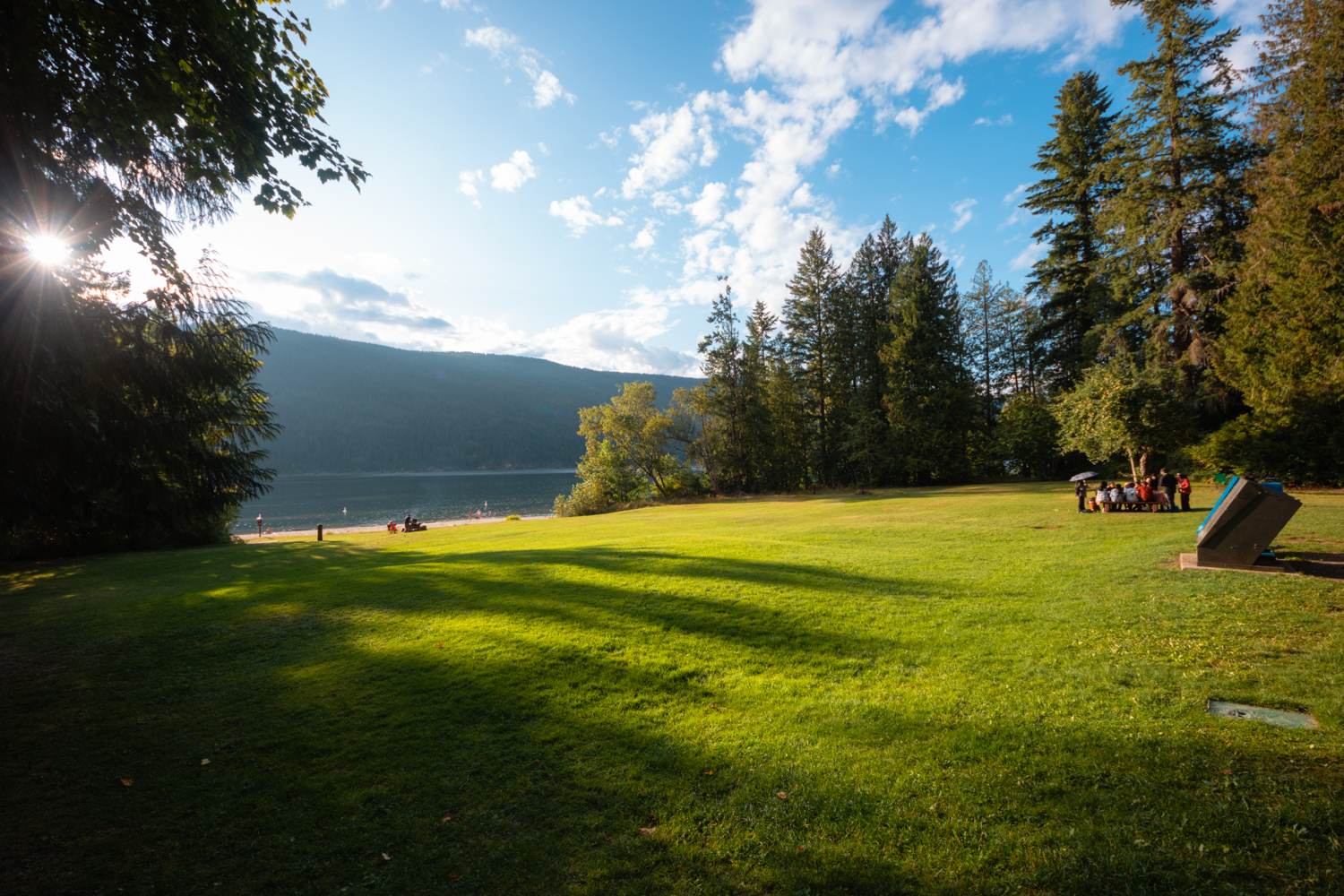 History
Mara was named after John Andrew Mara (1840-1920). He owned most of the ranch land between Enderby and Sicamous and was a pretty well-known local politician and merchant. The community of Mara was settled in the late 1800s and most of the settlers arrived after the railway was finished in 1892.
During WWI, there were two internment camps on Mara Lake and thousands of Ukrainians and Europeans were imprisoned. Later during the Great Depression, two relief camps were set up to provide employment and those men widened the road between Mara and Sicamous. One of these camps was located where the provincial park stands today.
Today, it's primarily a farming community and is home to about 300 people. Mara Provincial Park was established in 1938.
Recommended Gear
I'll be the first to admit that some outdoor activities have a long list of daunting gear that quickly becomes overwhelming (I'm looking at you, backpacking). Luckily, Mara is one of those places where you don't really need anything, but there is some gear that would make your visit even better!