Stemwinder Provincial Park in Hedley, BC (Park Guide)
An small, underrated campground on the beautiful Similkameen River just off Highway 3.
Stemwinder Provincial Park is a small campground located on the Similkameen River near Hedley, BC. The area is rural, pristine, and absolutely beautiful.
Stemwinder Provincial Park is a camping destination literally on the side of Highway 3, only 20 minutes from Princeton. There are 27 vehicle accessible campsites that range drastically in desirability.
Camping at Stemwinder is great for people who are traveling through or want to simply relax and do nothing. To be completely honest, I didn't have high hopes for this park (thanks BC Parks booking photos) but I'm happy to say that I was proven very wrong!
Quick Stats
Stemwinder is a small campground where you can relax and enjoy the nearby river.
Campsites: 27
Camping type: Front-country
Park size: 3.62 hectares
Fees: Camping: $18/night
Dates: Mid-April to mid-September (make a reservation)
HEDLEY WEATHER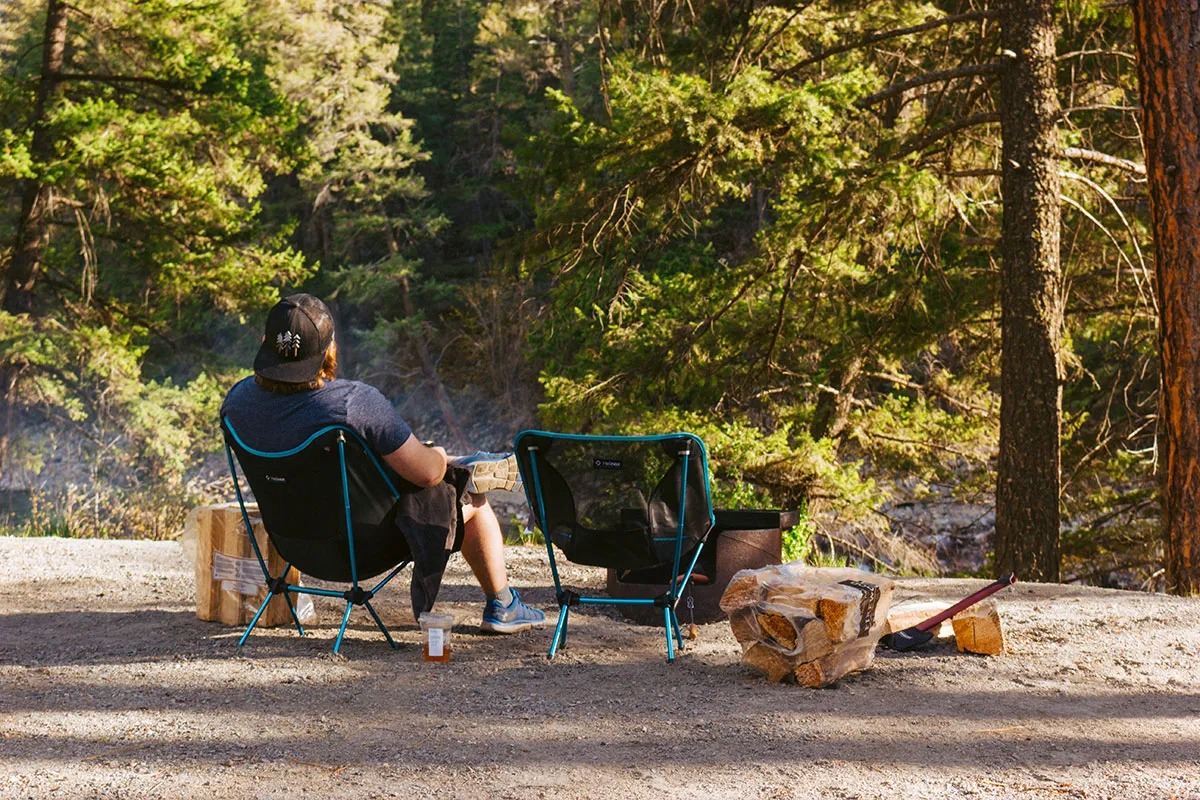 Where is Stemwinder Provincial Park?
Stemwinder Provincial Park is located in the Similkameen Valley, about 5 minutes from Hedley and 20 minutes from Princeton. The area is absolutely stunning and full of forested mountain trails, rushing rivers, and rural charm.
In fact, the campground sits on the shores of the Similkameen River, the waterway that runs along the entire valley. Both the valley and river are named after the Indigenous people that live here. Similkameen means "people of the river".
Directions to Stemwinder
Stemwinder Provincial Park is literally right off the side of Highway 3, making it extremely easy to find and access. The highway is entirely paved and in good repair.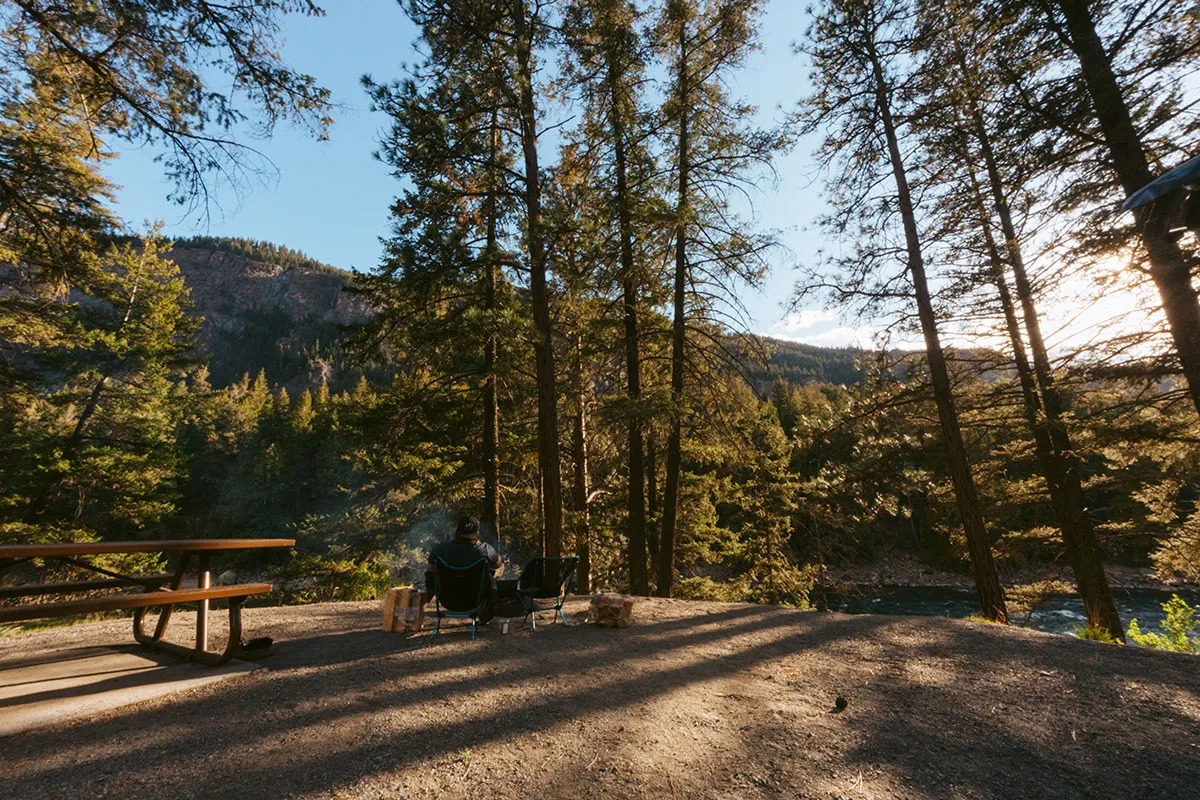 Stemwinder Campground
Stemwinder Provincial Park is one of many campground and accommodation options along the Similkameen River. Established in 1956, this small, quiet campground is beautiful, but easy to overlook.
There are 27 well-maintained and accessible campsites at Stemwinder campground. All of them are reservable from mid-April to mid-September, but there are a couple weeks on either end that's first come first served (check exact dates).
Despite being 100% reservable, there are often sites available — even during the summer.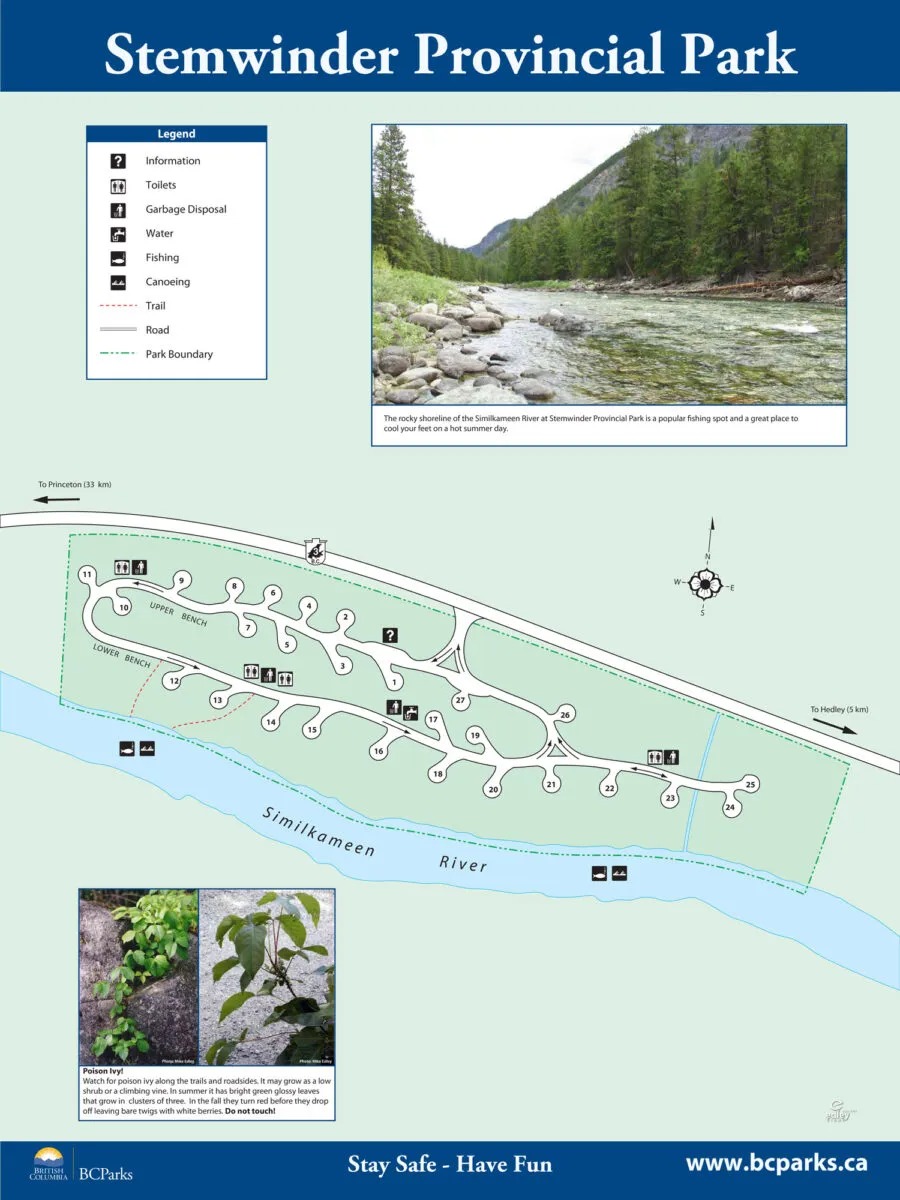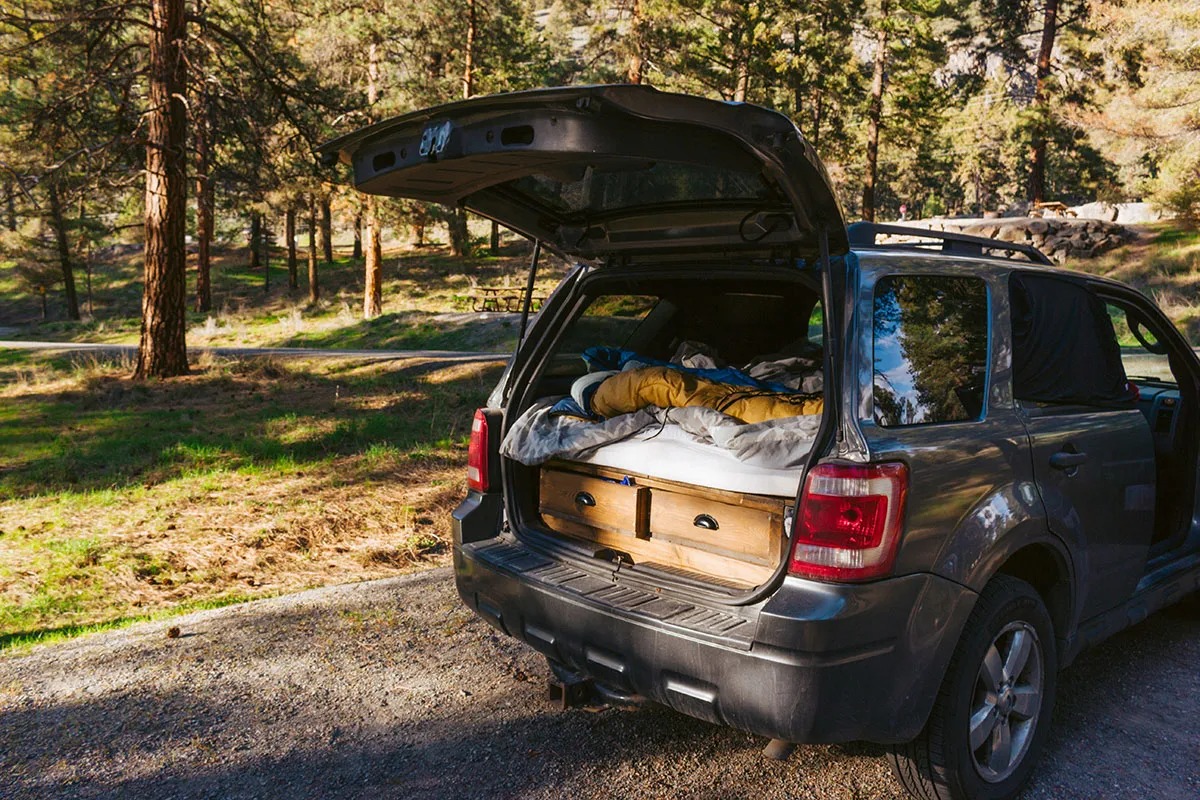 Campsite Options
Stemwinder isn't a well known campground so it's usually pretty easy to get a site. It's not a large campground, so you can either reserve or take your chances and just show up.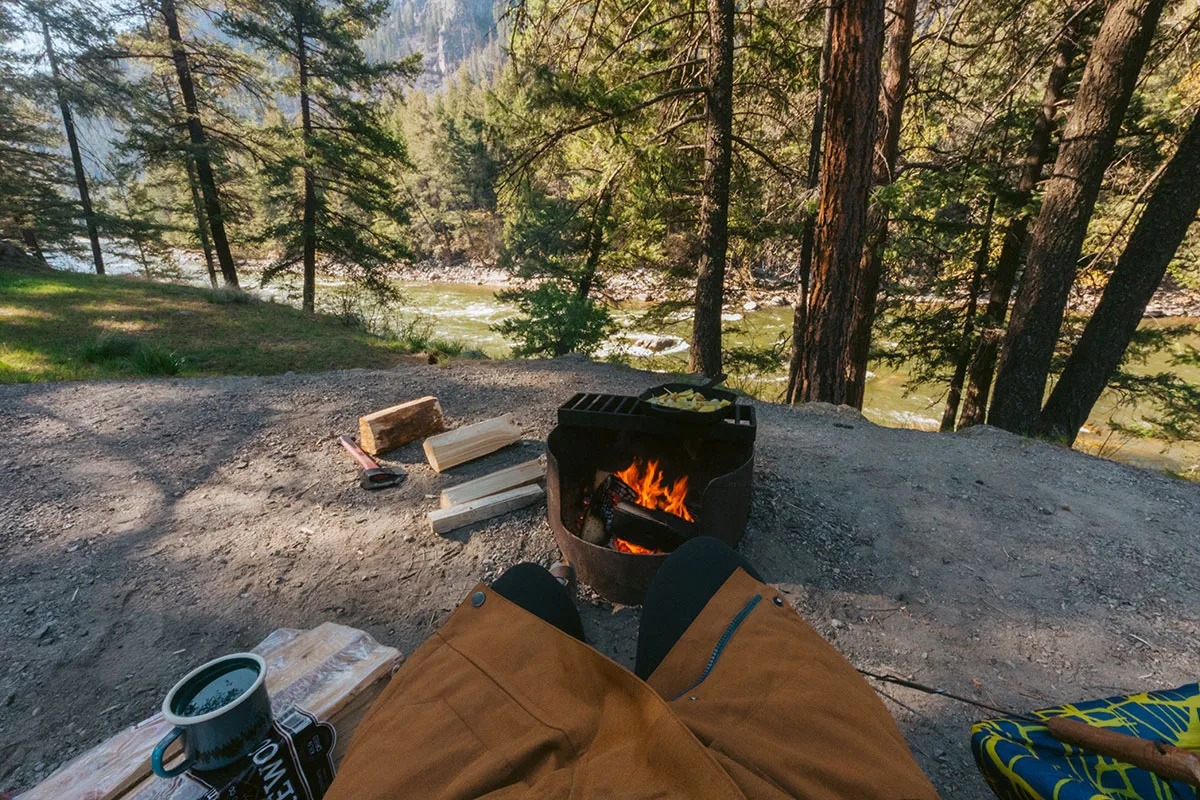 Campsite Information
Stemwinder Provincial Park is a front-country camping only campground. The campsites are very well-maintained with large gravel pads, tables, and fire rings. However, there are no hookups or pull-through sites.
Most of the sites are quite large and can accommodate extra vehicles or large RVs/trailers, but please double-check the site size before reserving. Site-specific information is available on BC Parks.
Douglas fir and Ponderosa pine provide privacy and shade to many of the sites. There's not a lot of underbrush, though, and privacy and shade vary greatly from site to site. Before reserving a site, read the site descriptions on BCParks.ca so you know what to expect.
The campsites at Stemwinder Provincial Park are divided into two tiers and are quite different in their desirability.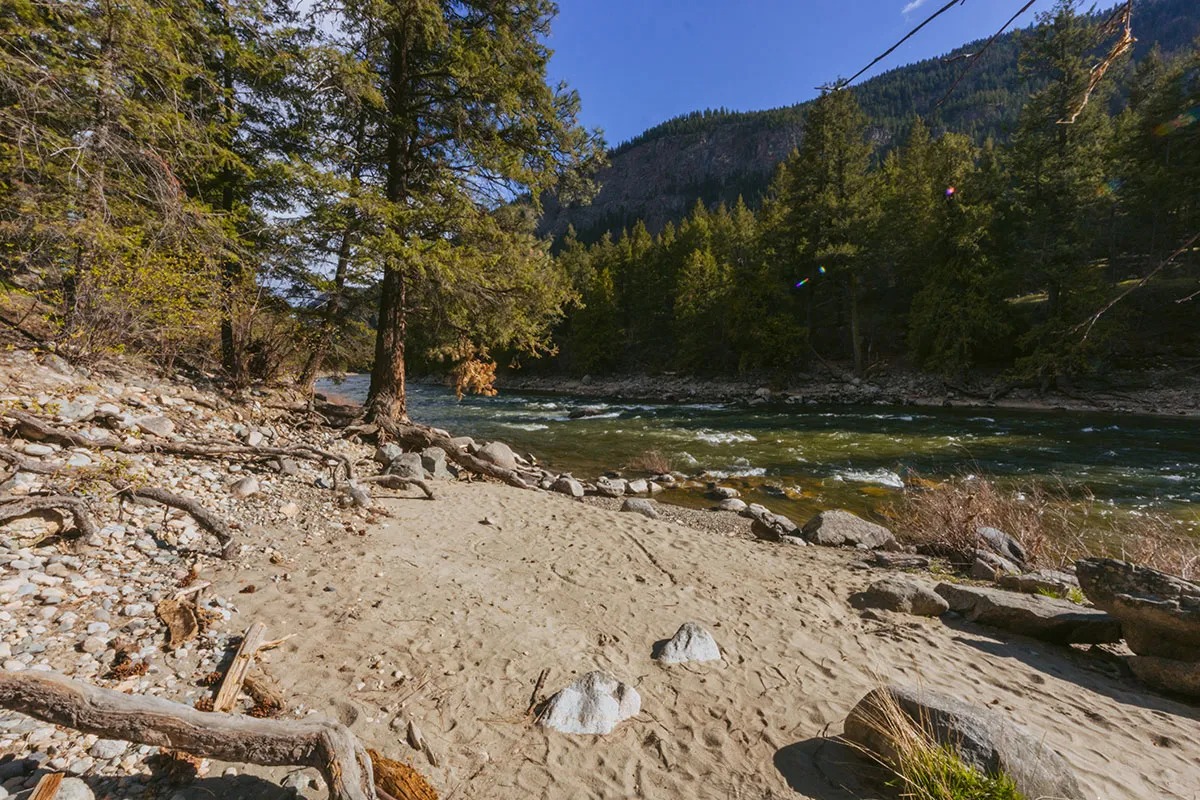 Upper Tier Campsites
Sites 1 to 11, 26, and 27 are on the upper tier, near the highway — these sites aren't great.
The upper tier sites range in both shade and privacy. Plus, they're super close to the highway — cars drive by at high speeds very close to your campsite, which can be pretty sketchy in the middle of the night. Sites 11 and 16 are at the edge of the park, right next to a private residence.
These campsites work for a quick pit stop overnight, but wouldn't be overly enjoyable for an extended stay. There's also no river access from these campsites.
PS: Have you ever wanted to try RV or vanlife without the big price tag? Give Outdoorsy a try — it's like Airbnb for RVs and trailers. AND you can save $50 by using this link!
Lower Tier Campsites
Sites 12 to 25 are on the lower tier near the Similkameen River. The lower tier campsites at Stemwinder are by far the better sites.
These sites are large, shaded, and all but three back onto the river. There are a few trails down to the water from these campsites as well. We stayed at #18 and shared a private, sandy beach with #16. It was beautiful and very relaxing!
Since these campsites are near the water, the river drowns out most highway noise and it feels like a rural area, even though in reality you're just off the highway.
PS: The photos BC Parks has of these campsites on their reservation system do them no justice. They're really terrible photos.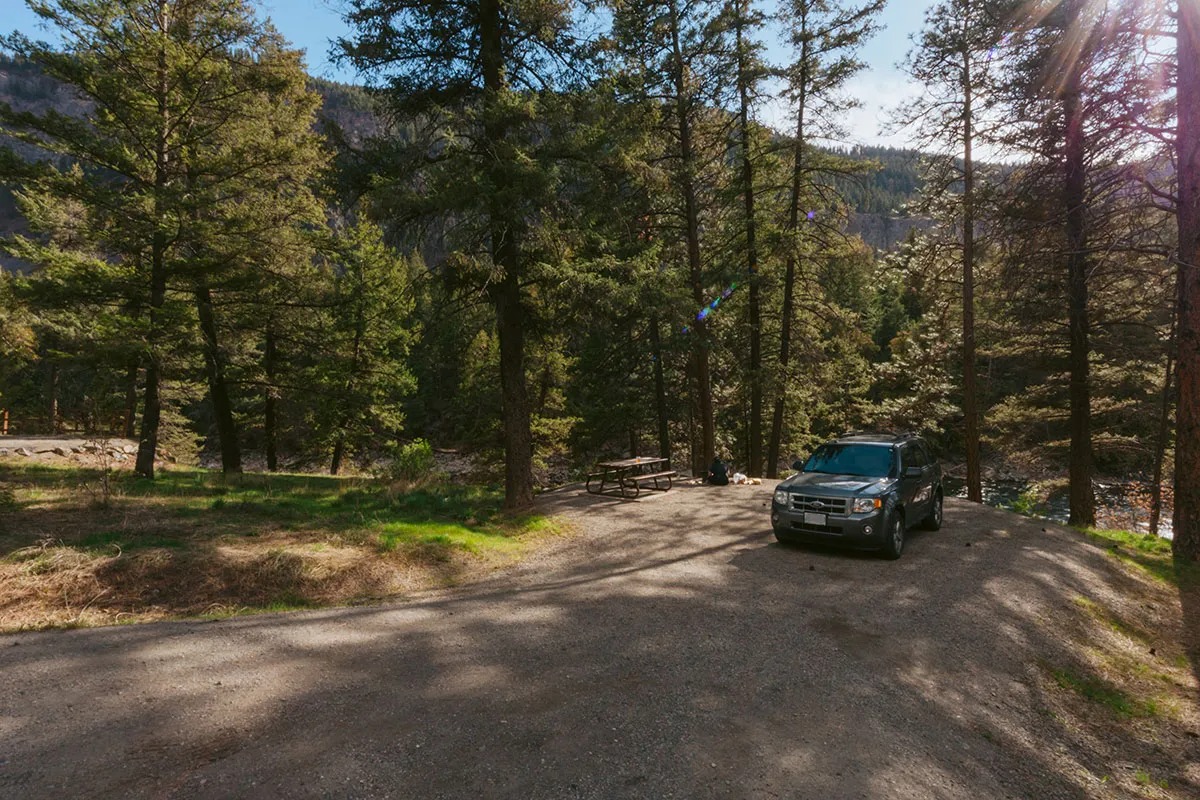 Camping Fees
Campsites: $18 per party/night
Online Reservation: $6/night
Seniors: $9 per party/night *Applies from the day after Labour Day to June 14
Second Vehicle: $12/night
Firewood: $10/bundle
*While I do my best to provide up-to-date fees, there may be a discrepancy between what's posted here and the actual cost.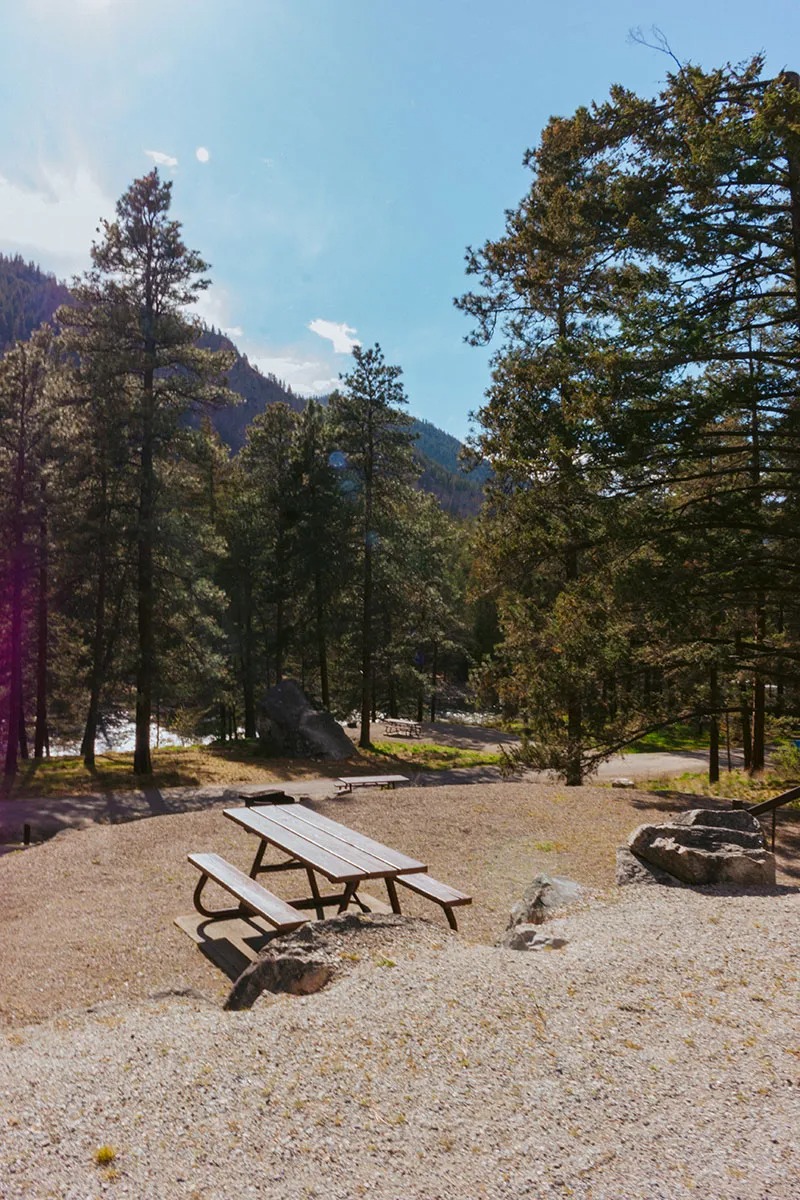 Camp Host Information
There's no on-site host at Stemwinder Provincial Park. The host manages multiple parks in the area and makes trips between them. They come by in the evening, so if you rely on firewood, stock up then.
The park is operated by Kaloya Contracting Ltd. and can be contacted at (250) 766-7972 and [email protected].
Facilities & Amenities at Stemwinder
Stemwinder has fewer facilities than some of the bigger provincial parks, but there are still a few amenities that'll come in handy on your stay.
Things to Do at & Around Stemwinder
To best honest, there's not a lot to do at Stemwinder itself besides relax and chill out. But there's plenty of things to do if you leave the campground.
Fishing on the Similkameen River
You can enjoy fishing from the shores of the Similkameen River. Simply head down the bank from the campground, set up on the rocky shoreline, and try your hand at catching some dinner. Before you head out, make sure you have the correct fishing license (buy online).
Bromley Rock Provincial Park
12 km northwest of Stemwinder Provincial Park is Bromley Rock Provincial Park. There's a large, sandy beach with plenty of picnic tables here. It's also a great place for swimming in the summer.
Tubing & Floating the River
According to the camp hosts, tubing the Similkameen River in the summer is a popular activity. In the summer, the river is slow moving and shallow. However, there are plenty of rocks so make sure you navigate them! Start at Bromley Rock and float down to Stemwinder.
Kayaking
In the spring, before the water levels lower enough for tubing, kayaking the Similkameen River is a lot of fun! There are rocks and some minor rapids, as well as beautiful scenery and beaches to enjoy.
If you're staying at Stemwinder, a great option is to start at Bromley Rock and kayak down the river to your campsite.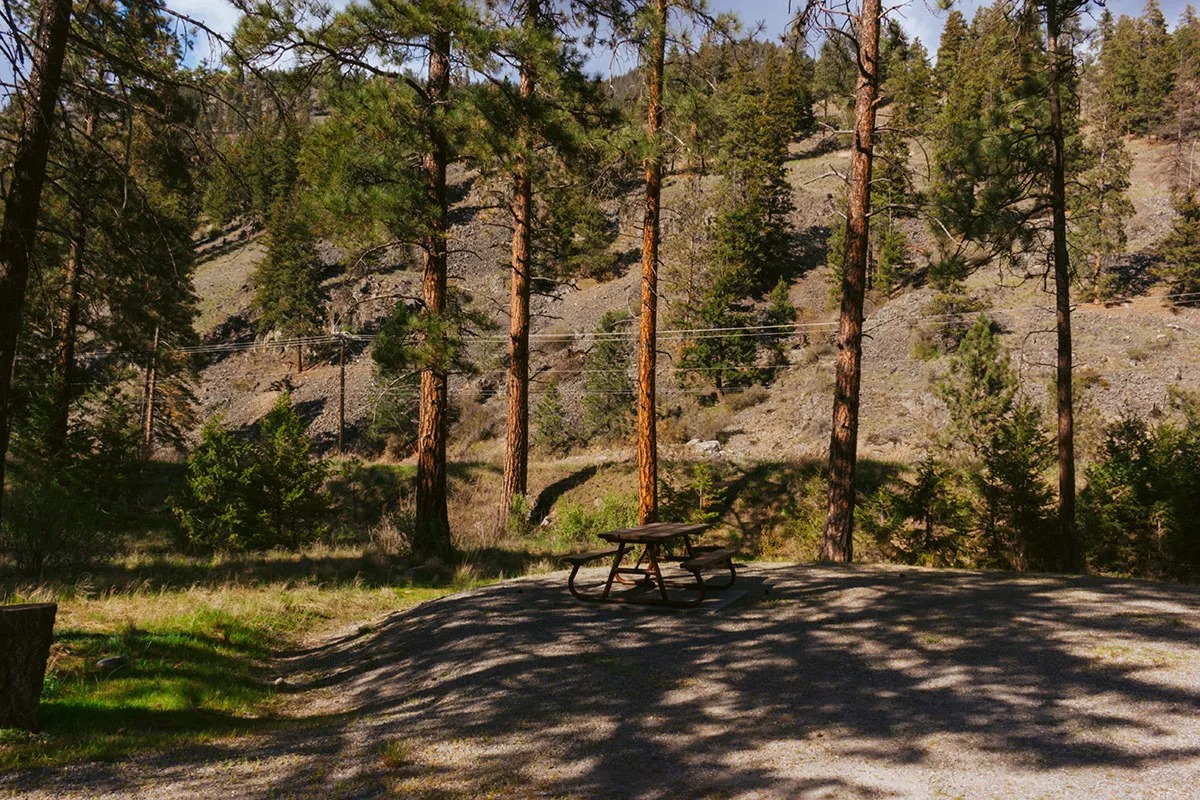 FAQs
Do I need reservations for Stemwinder Provincial Park?
For most of the camping season, Stemwinder is 100% reservable. However, because it's not a super popular campground, you may be able to stay overnight without a reservation.

If you decide to chance it and aren't able to get a site, there are plenty of other campgrounds and accommodations nearby.
Is Stemwinder child-friendly?
Stemwinder can be a great place to go camping with your kids, but you do need to keep an eye on them. On the lower tier, the bank down to the river is steep and rocky, plus the river is fast moving. On the upper tier, the highway is nearby.
Is Stemwinder dog friendly?
Absolutely, Stemwinder is dog friendly! As with all provincial parks, you need to keep them leashed and clean up after them.