Adventure Guide: Sicamous Lookout in Sicamous, BC
Enjoy spectacular aerial views without hiking.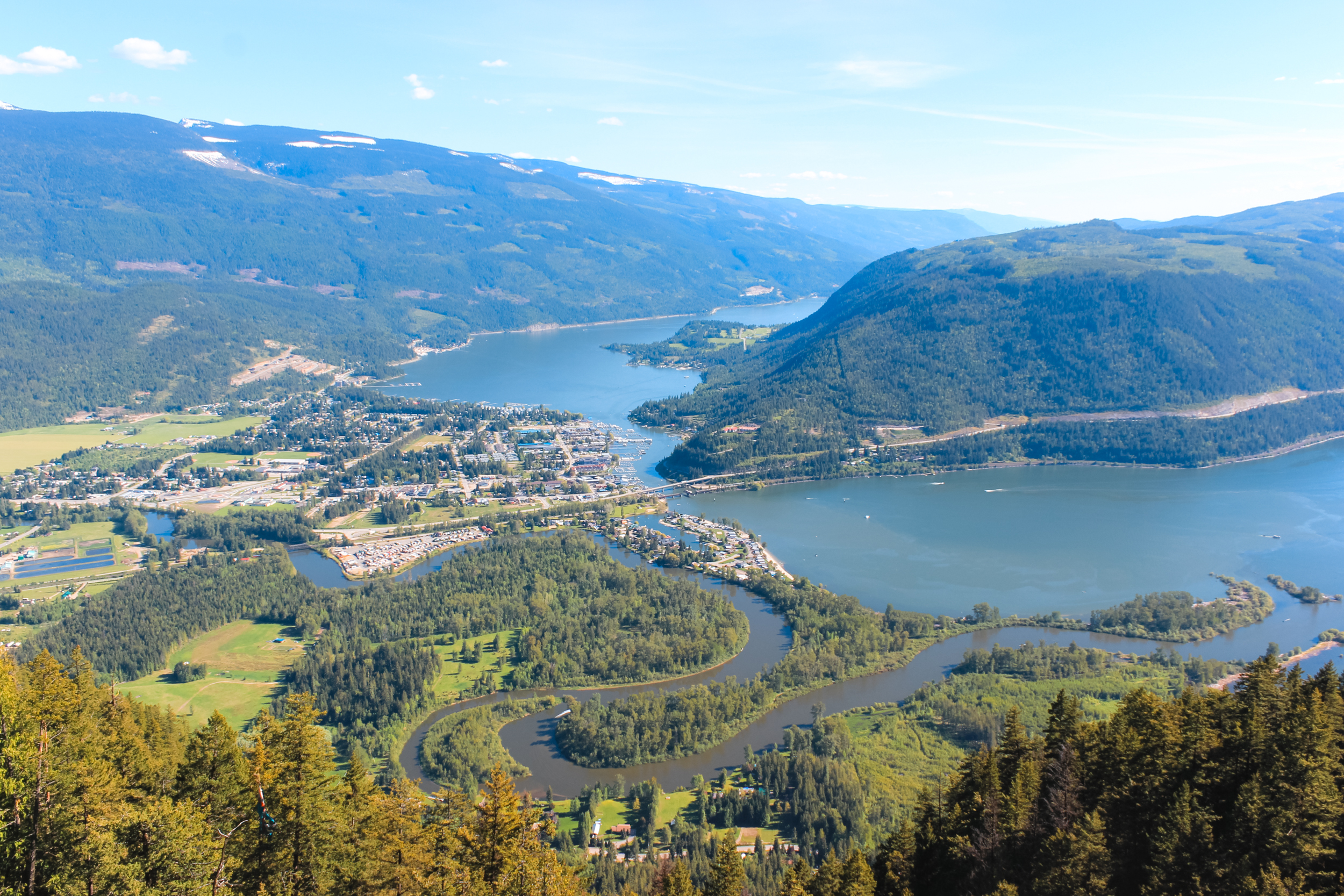 The view from the Sicamous Lookout is absolutely gorgeous.
The Sicamous Lookout overlooks Sicamous, which is nestled on the shores of Mara and Shuswap Lake. It's a small town, surrounded by fields, mountains, and lakes. When you explore the wooden platform, you'll get to see firsthand just how beautiful the North Okanagan-Shuswap really is.
It's well worth a detour off the Trans-Canada highway.
This is more of a minor off-roading experience than a hike, so make sure your vehicle is able to drive on gravel roads. Even though the road is well maintained, it is an active logging road. Always give right-of-way to logging trucks and drive slowly.
Trail Stats
SICAMOUS WEATHER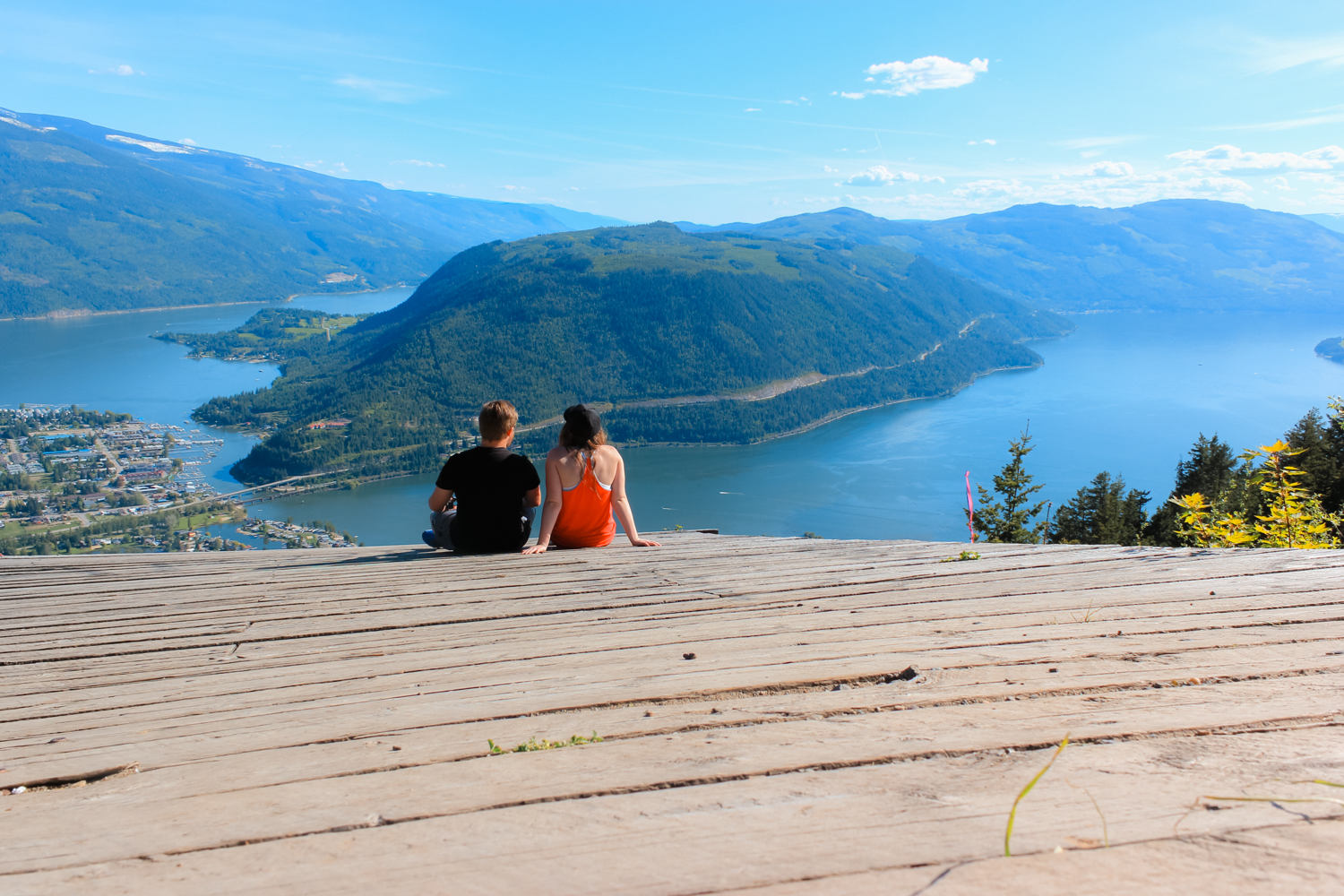 Sicamous Lookout
Sicamous Lookout is a wooden platform hundreds of feet above the valley floor, just outside of Sicamous. Why the hell is a wooden platform way up on the mountain? Glad you asked. It's a take-off platform for hang gliders. Fun fact: Sicamous has long been a hot spot for hang gliding and even hosted two national competitions in the 70's and early 80's!
Exploring Sicamous Lookout isn't so much a hike as an mild off-road experience. So mild that regular cars can handle the road. It's a great way to experience unparalleled views without much work. After all, it's not often you get to see these views without hiking for hours!
Directions to Sicamous Lookout
Sicamous Lookout is located on the mountain directly behind Sicamous on an active logging road. The lookout is roughly 11 kilometers from the Trans-Canada Highway and is a popular destination for locals.
The logging road is fairly well maintained, but it does have a few potholes. Since it's a logging road, it's pretty likely you'll meet logging trucks and if you do, always give them right-of-way.
Within a few minutes of driving, you'll gain hundreds of feet in elevation and get glimpses of the valley below through the trees. You'll have cell service the entire way, so it's pretty easy to find the lookout.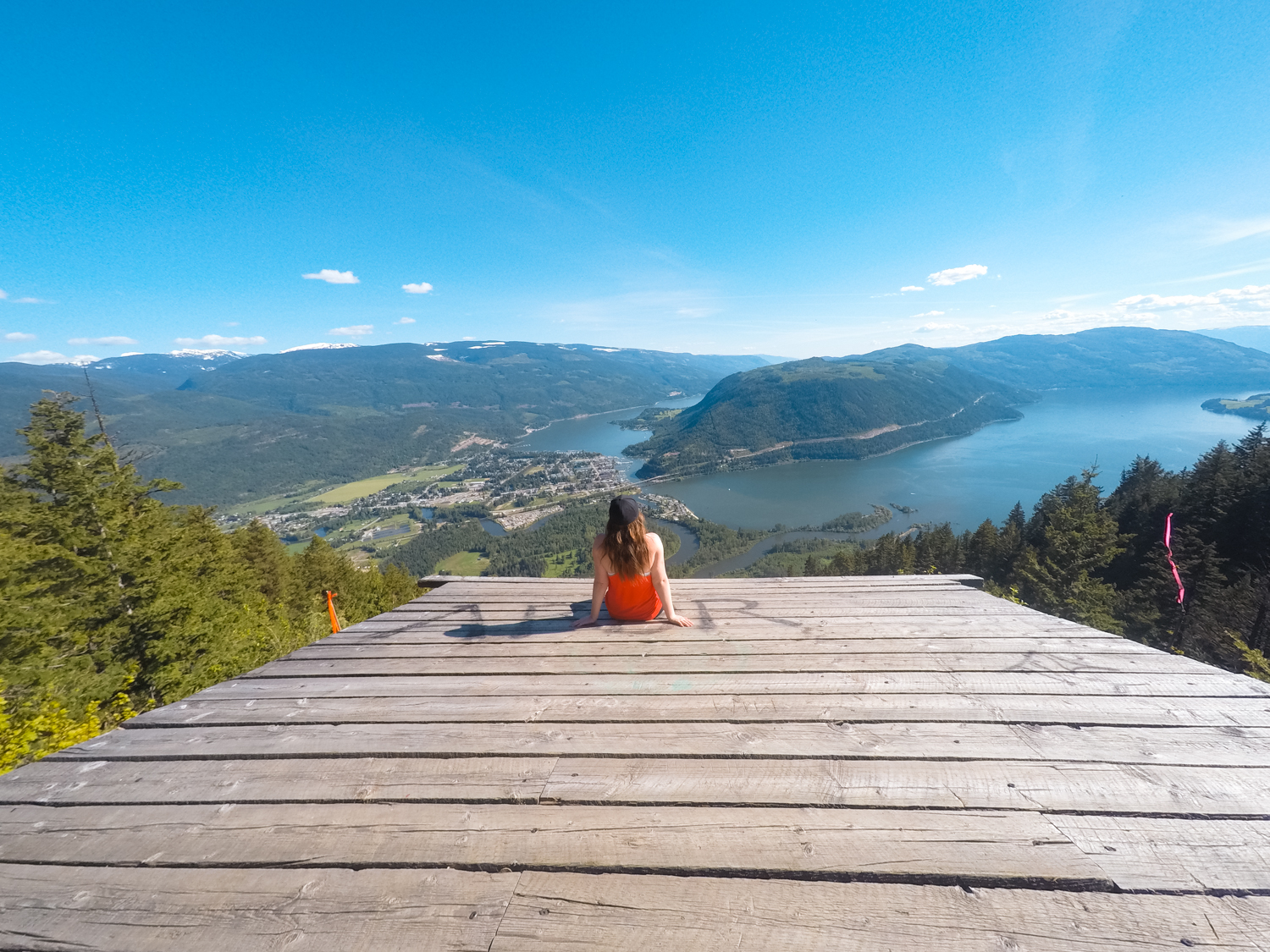 Exploring Sicamous Lookout
After driving for about 20 minutes, you'll reach the lookout. Since the ramp is located a bit below the road, it's easy to miss. Keep your eyes peeled to your left (or have Google Maps open) and you'll spot Sicamous Lookout. The road near the ramp is narrow but there's a small pullout just up the road where you can safely park. The walk back to the ramp, which is nothing special, is less than 500 m.
The ramp itself is in good repair except for some minor graffiti. Sicamous Lookout is a wonderful place for a quick afternoon adventure or to enjoy a picnic. The view of the valley is absolutely stunning! You'll definitely want to add this stop to your North Okanagan adventures.