Dilworth Mountain Park in Kelowna, BC
Dilworth Mountain Park is one of the easiest hikes (honestly, it's barely a hike) in Kelowna, yet offers some of the best views. The mountain stands high above the city and can be seen from almost anywhere in Kelowna.
Dilworth Mountain Park is short, very easy hike that's perfect for every skill level. No matter which version of the loop trail you choose, the views of Kelowna are stunning and unlike any other in the city!
Disclosure: This article may contain affiliate links and I may earn a commission, at no cost to you, if you click and/or buy a product online (even if it's not the product linked). I take great care to only recommend helpful products and appreciate your support!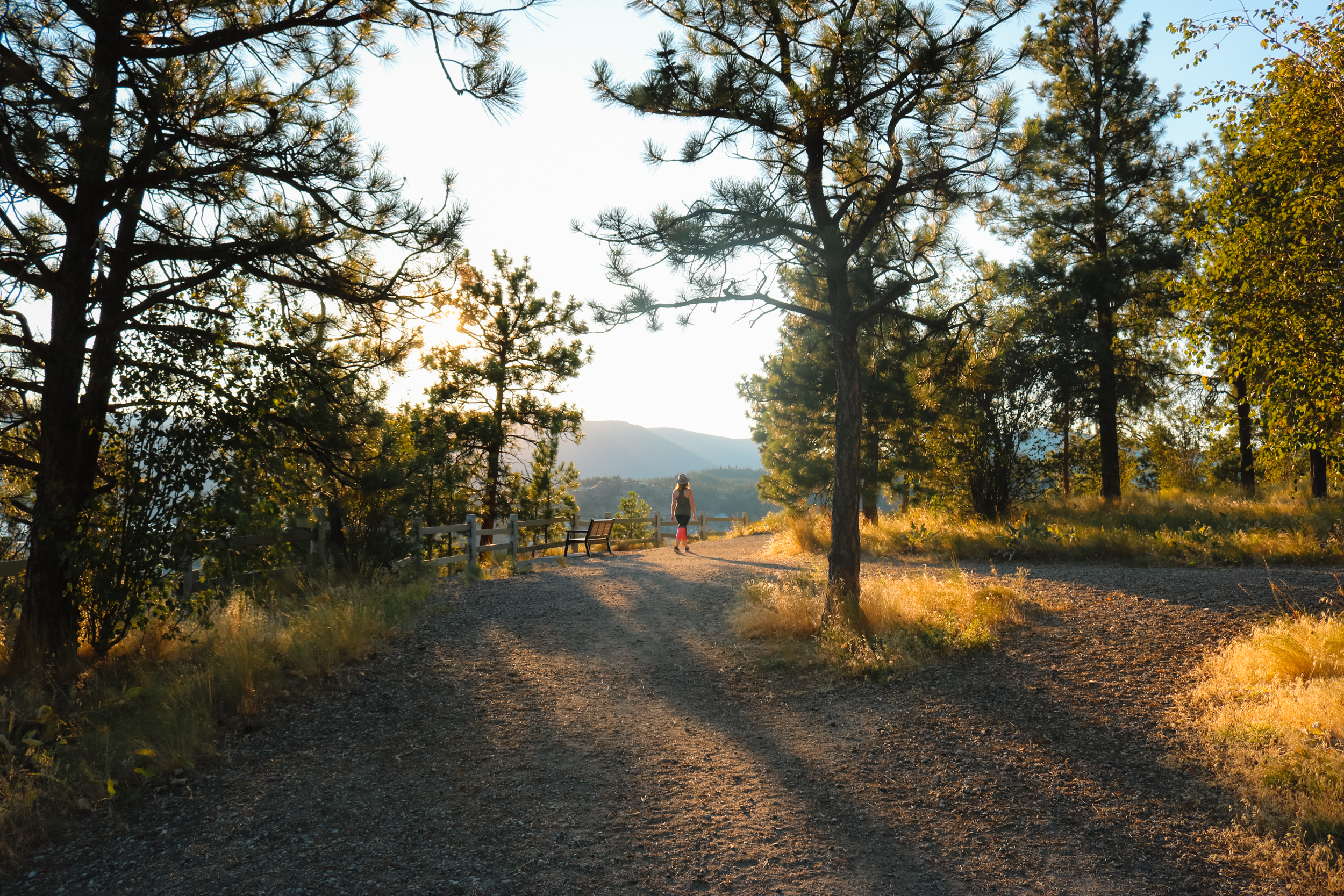 Trail Stats
Difficulty: East
Trail Type: Network
Length: 0.5 – 3 km (see map)
Open Dates: Year-round
Fee: Free
KELOWNA WEATHER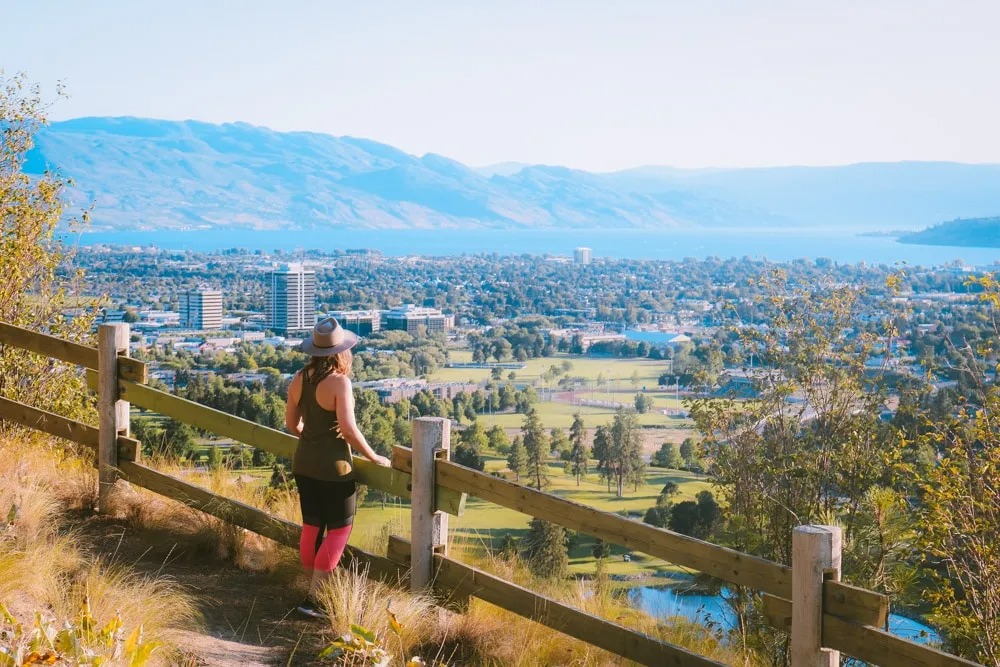 Dilworth Mountain
Dilworth Mountain is a fairly isolated mountain located in the centre of Kelowna. It divides the Glenmore and Rutland neighbourhoods and lies to the west of Knox Mountain. Dilworth Mountain rises a few hundred feet above the Okanagan Valley and offers absolutely spectacular views of Kelowna. While there are many residential neighbourhoods on Dilworth Mountain, there are still many beautiful natural areas.
Dilworth Mountain Park is one such area. The 128.13 ha park is located on the westernmost point of the mountain and is a perfect hike for everyone. If you visit in the spring, the park is covered in beautiful wildflowers!
There's another hike nearby called Dilworth Mountain Water Tower and you should check it out if you have time. It's an easy hike and takes about a half hour.
What to expect on this Dilworth Mountain hike
There are numerous trails, totalling just under 3 km, throughout Dilworth Mountain Park. You can easily hike all of it in less than an hour. The trails are gravel, but they're wide, well maintained, and mostly flat which makes it a very easy adventure for everyone.
The main trail loops along the edge of the mountain and offers spectacular views of Glenmore and Kelowna. There are steep cliffs and a fence winds along the edge of the mountain. The main trail doesn't follow the edge the entire time but there's another, smaller trail that does.
Despite the hike's close proximity to Kelowna and its unusually easy, scenic trails, Dilworth Mountain Park is very quiet. You'll usually only see a few other people!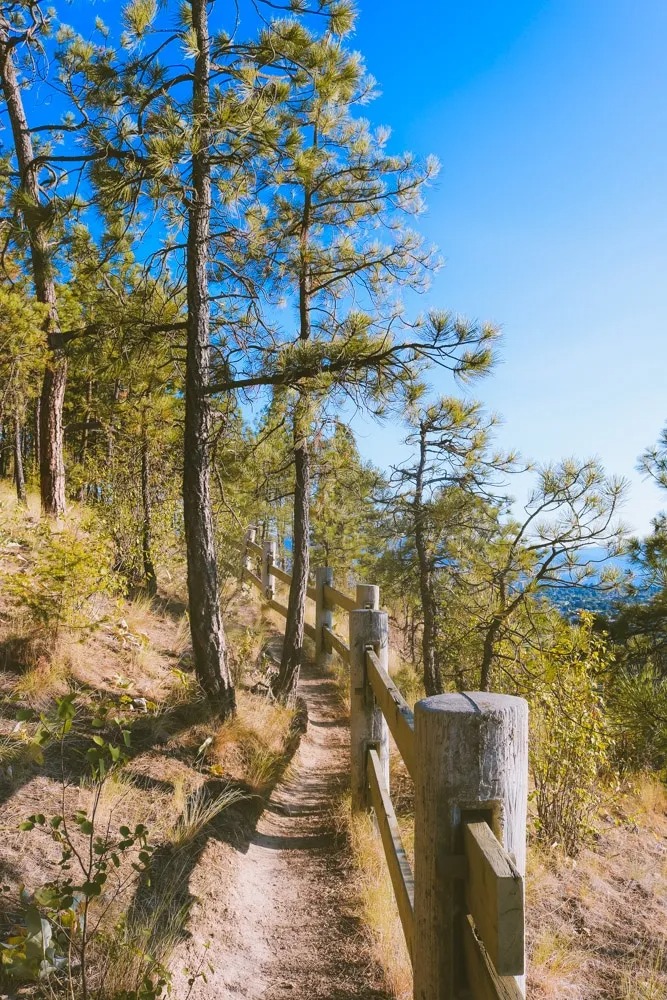 Amenities
There are many benches along the trails at Dilworth Mountain Park. Take your time and enjoy the wonderful views these benches offer! The park is open until 11 pm, so visit at night for a romantic walk and view of the city.
There are also garbage bins throughout. Don't be a litterbug and put your garbage where it belongs. Even if you don't see a garbage can, the hike is short and you can hold onto your garbage for fifteen minutes.
A small playground is located at the entrance to the park and there are usually a few kids playing there.