Lakefront Log Home: Beautiful & Peaceful Vacation Rental in the Kootenays
Enjoy a beautiful, serene stay on Arrow Lakes at this stunning Airbnb near Nakusp.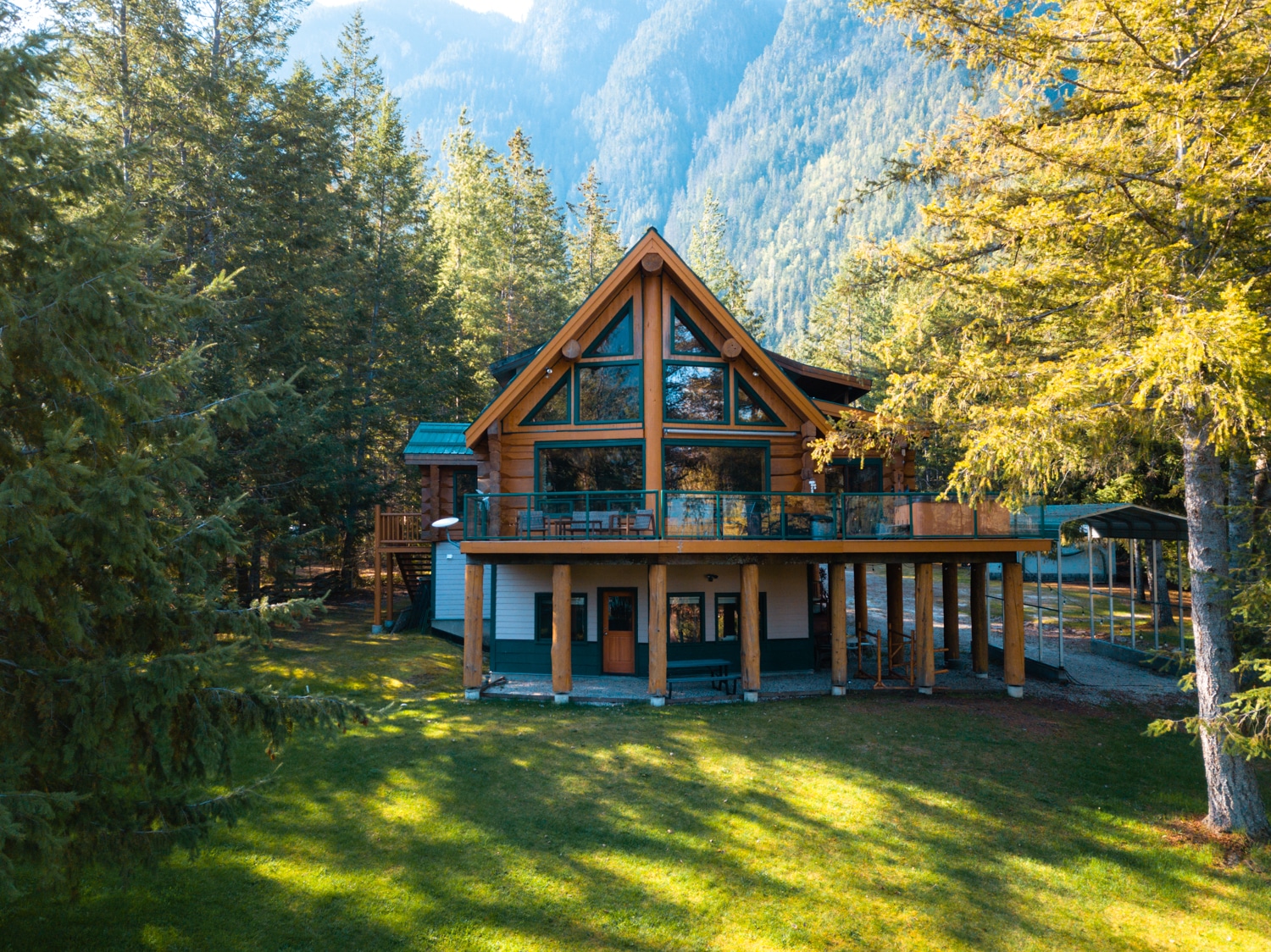 The Kootenays are a place of rest and relaxation. Life is slower here. It's the ideal place to take a few days (or weeks!) of vacation to recharge. What better way to do that than at a beautiful log cabin right on the shores of Arrow Lakes? The Lakefront Log Home near Nakusp is just the place to do that.
This stunning, handcrafted log cabin has space for nine people, making it the absolute perfect place for a family or friends getaway – it's certainly big enough that you won't be at each other's throats the whole time! Plus, it has everything you could possibly need.
Located about 15 minutes from Nakusp in the town of Burton, the Lakefront Log House is a great base camp for exploring the Kootenays. Numerous hot springs – including Nakusp Hot Springs, Halcyon Hot Springs, and Halfway Hot Springs – are all within an hour's drive. The serene lake is literally at your doorstep and the stunning mountains are everywhere, just begging to be explored.
We stayed at the Lakefront Log Home in early May and absolutely loved it! Let's dive into our experience plus everything you need to know about this amazing Airbnb – and why you should highly consider it for your next trip to the West Kootenays! Would I stay here again? Absolutely! And I'd bring my family.
Don't wait to book! This lakefront log cabin books out fast – especially in the summer! Luckily, you can also stay here in the winter for a cozy winter getaway.
Disclosure: This article may contain affiliate links and I may earn a commission, at no cost to you, if you click and/or buy a product online (even if it's not the product linked). I take great care to only recommend helpful products and appreciate your support!
Location of the Lakefront Log Home
The Lakefront Log Home (book here) is located about 15 minutes from Nakusp or 2 hours from Vernon (the general location is below). It sits on the shores of a narrow section of the Arrow Lakes and feels like a private oasis even though there are other cabins nearby.
The Lakefront Log Home is just off Highway 6 between Nakusp and the Needles Ferry. It's extremely easy to access and suitable for all vehicle types. There's no 4x4ing needed to get here.
The drive from Nakusp is beautiful. The small highway follows the lake and you'll enjoy a glimpse into the Kootenay way of life as you pass through small residential areas. If you're coming from Vernon, the drive is also very beautiful, but it's windy and slow. You'll cross the Needles Ferry which is free and quick.
The lakes in the Kootenays aren't as busy or boat-ridden as the Okanagan. Even in the peak of summer, you can still enjoy a peaceful, calm day on the lake. And since the Lakefront Log Home has its own private beach, you can enjoy unfettered access to the pristine lake any time you want. How awesome is that?
Our Experience at the Lakefront Log Home in the Kootenays
We stayed at the Lakefront Log Home in early May 2023 as the last stop on our 6-day road trip through the Kootenays. After sleeping in rest stops for most of the trip, we were relieved to stay in such a beautiful place. We'd been looking forward to it the entire trip!
Even as I ran around like a mad woman taking endless photos and videos, I was struck at how peaceful and relaxing it was. There's nothing like a beautiful log cabin right on the lake to put you in a totally different mindset. I spent lots of time outside. I wandered the huge beach, read at the large fire pit, and hung out in the hot tub. We had absolutely spectacular weather and took full advantage of it.
We also looooved the full kitchen – there are more gadgets than our house! It was lovely to use an actual kitchen after only eating restaurant food or grocery store sandwiches all week. 
Before we left for our road trip, my mom asked me to scout out the cabin for a family trip. I would 10000% bring my family here and know they would love it! Now we just have to make it happen.
We'd been in touch with Taylor and Rick a few months prior. For full transparency, this was a work project to promote the cabin during our road trip – even if it wasn't, I'd be singing them praise. They were absolutely amazing to communicate with and very prompt in answering questions and getting us all the info we needed. And this wasn't just because we were working with them – just take a look at their reviews on Airbnb and you'll see just how awesome they are.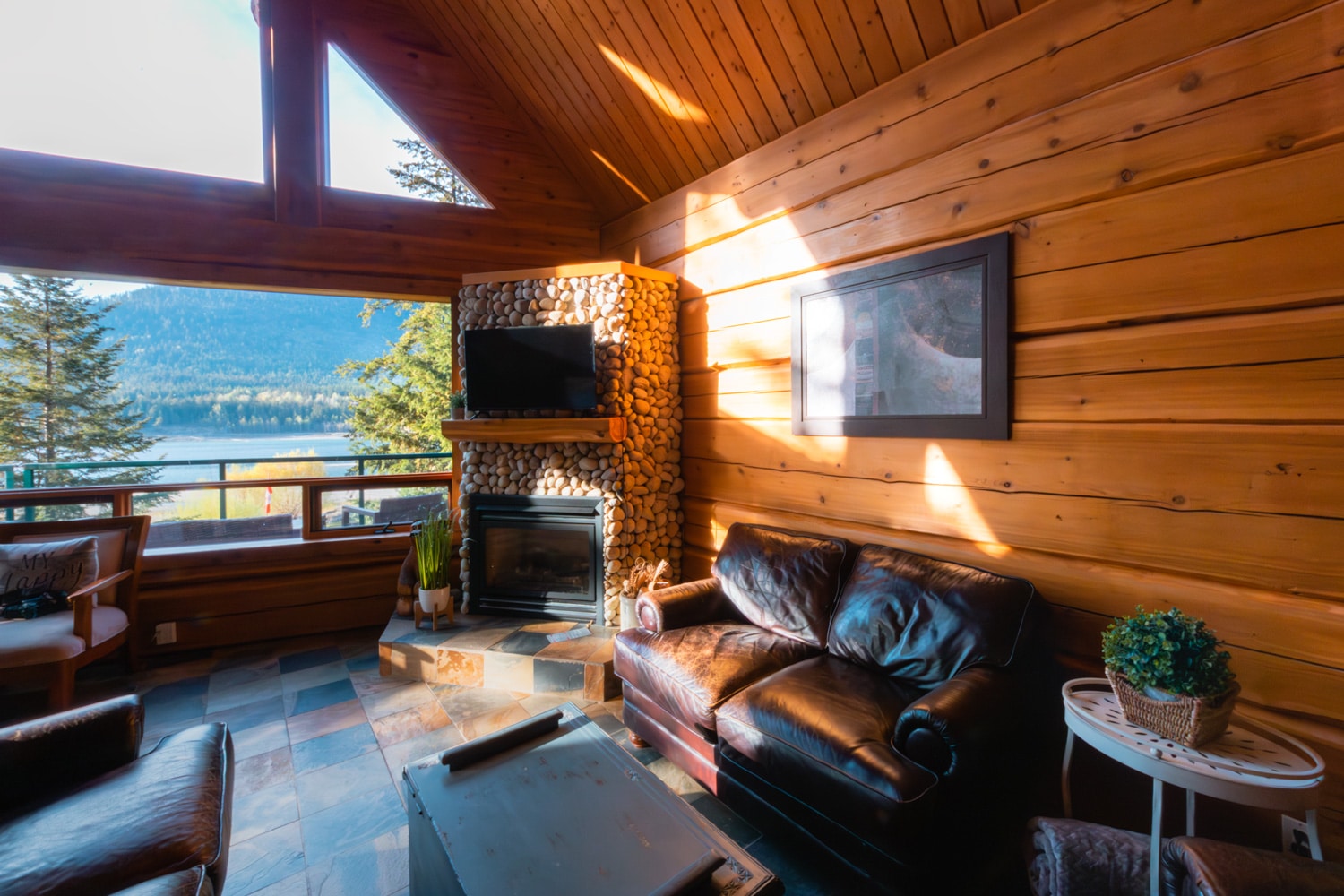 What to Expect at this Nakusp Airbnb
The Kootenays are a wonderful place to stay at an Airbnb. I love camping, but a private vacation rental is truly an amazing way to experience the relaxation that the Kootenays are known for. You can enjoy all the creature comforts of home paired with beautiful quietness. No pit toilets or freezing cold lake "showers" for you here!
The Lakefront Log Home is a stunning handcrafted log home. Looking at the huge posts that adorn the beautiful loft area, it's truly mesmerizing to imagine the thought and care that went into building it. Log cabins are something else.
The entire time we stayed here, we kept marveling at the beautiful, open loft area and huge windows. We probably sounded like a broken record with how much we kept saying "wow, look at this!". The feeling is hard to put into words, it's truly stunning.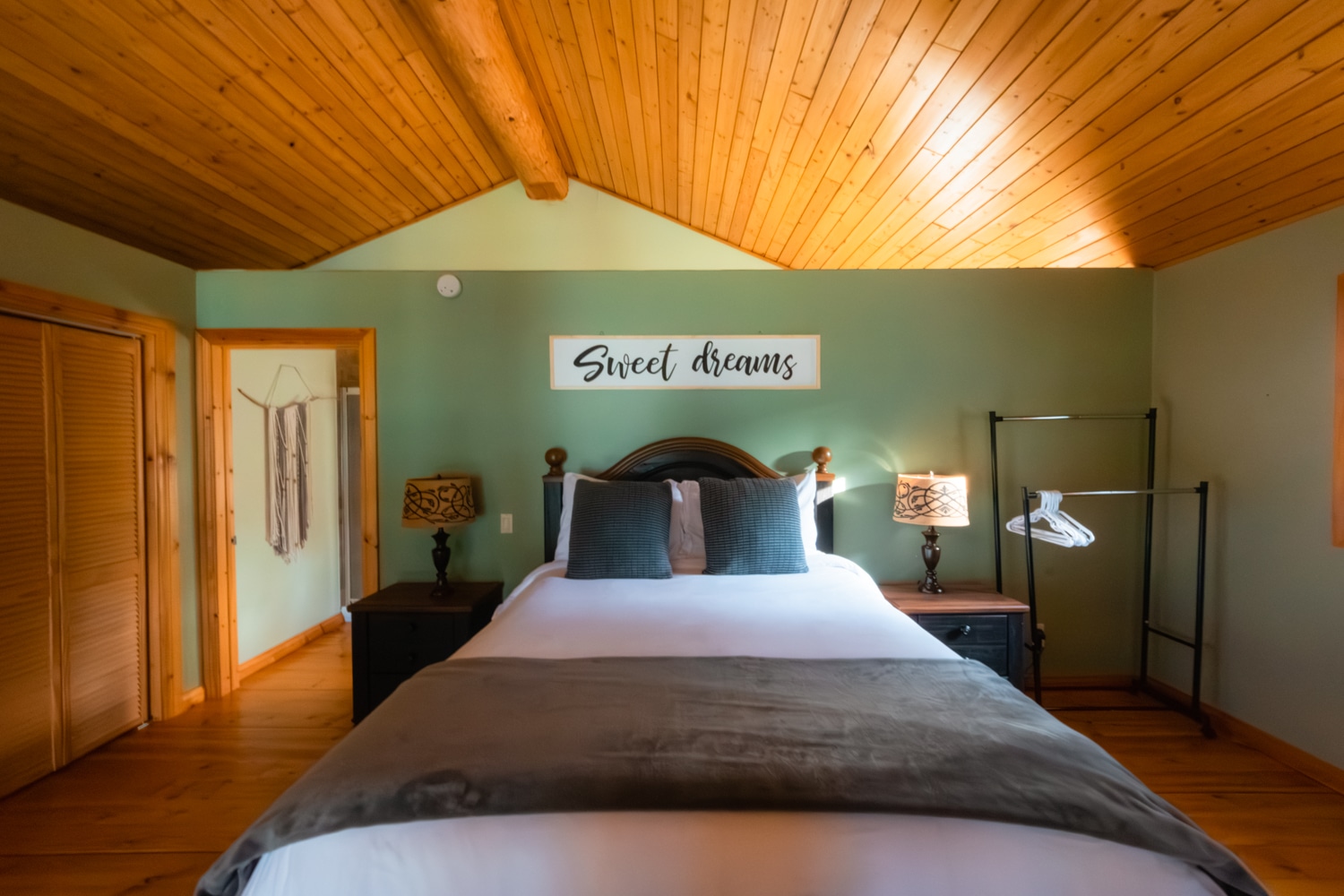 Cabin Layout
The Lakefront Log Home can sleep up to nine people – it was certainly way too big for just the two of us! I must say though, it was pretty cool to have such a large space all to ourselves.
There are three levels. The main floor has the kitchen, dining area, sun room, living room with a gas fireplace, 3-piece bathroom, private queen bedroom with work area, laundry room, and arcade game. The top floor is a loft-style with a queen bed plus a futon in the TV area, private deck, and a full bathroom complete with a Jacuzzi tub. The walk-out basement has two open sleeping areas (one queen Murphy bed and two twins) and a 3-piece bathroom. 
The main floor also has deck access where the hot tub, BBQ, and lots of outdoor seating are located. The deck has an absolutely stunning view over the grassy property down to the lake. We couldn't help but eat our breakfast and dinner on the deck and soak in the hot tub a few times.
Outdoor Area
The Lakefront Log Cabin is located on about an acre of land. It faces the Arrow Lakes and tall, tree covered mountains tower behind it. I know I keep saying it, but it's beautiful. 
The log cabin is set back from the road. You can see the road from the house, but very few people drive or walk by. Besides, most of the house's windows are facing the lake, not the road. There's ample parking in the front and stairs climb to the main level.
Between the cabin and the lake is a huge, expansive grassy area that's very well maintained. There's a bit of a slope, but it didn't interfere with the lawn games that we played (they provide many different games!). Near the base of the grassy slope is a large, rock lined fire pit with large, comfortable wooden chairs where you can read or enjoy a campfire late into the night. There's even a rope swing nearby! I spent quite a bit of time down here reading and soaking in the early spring sun.
The bottom of the property is lined by large wooden logs. There's a dock inside of the logs, plus a sandy area with lawn chairs. When we visited, the lake was quite low; the dock was nowhere near the water. However, I creeped their photos on Airbnb and saw that the lake can be much higher – the lake is a reservoir which means the levels can fluctuate.
No matter, I quite enjoyed the huge sandy beach beyond the logs! Either way, the lake isn't far and I saw no one — it's probably a little different in the summer or on the weekend, but since it's a private area I'd have to imagine there's very few people.
There is a small local ferry just down the beach and I could sometimes hear it while outside. Overall though, it was quiet and didn't bother me, but I thought it worth mentioning.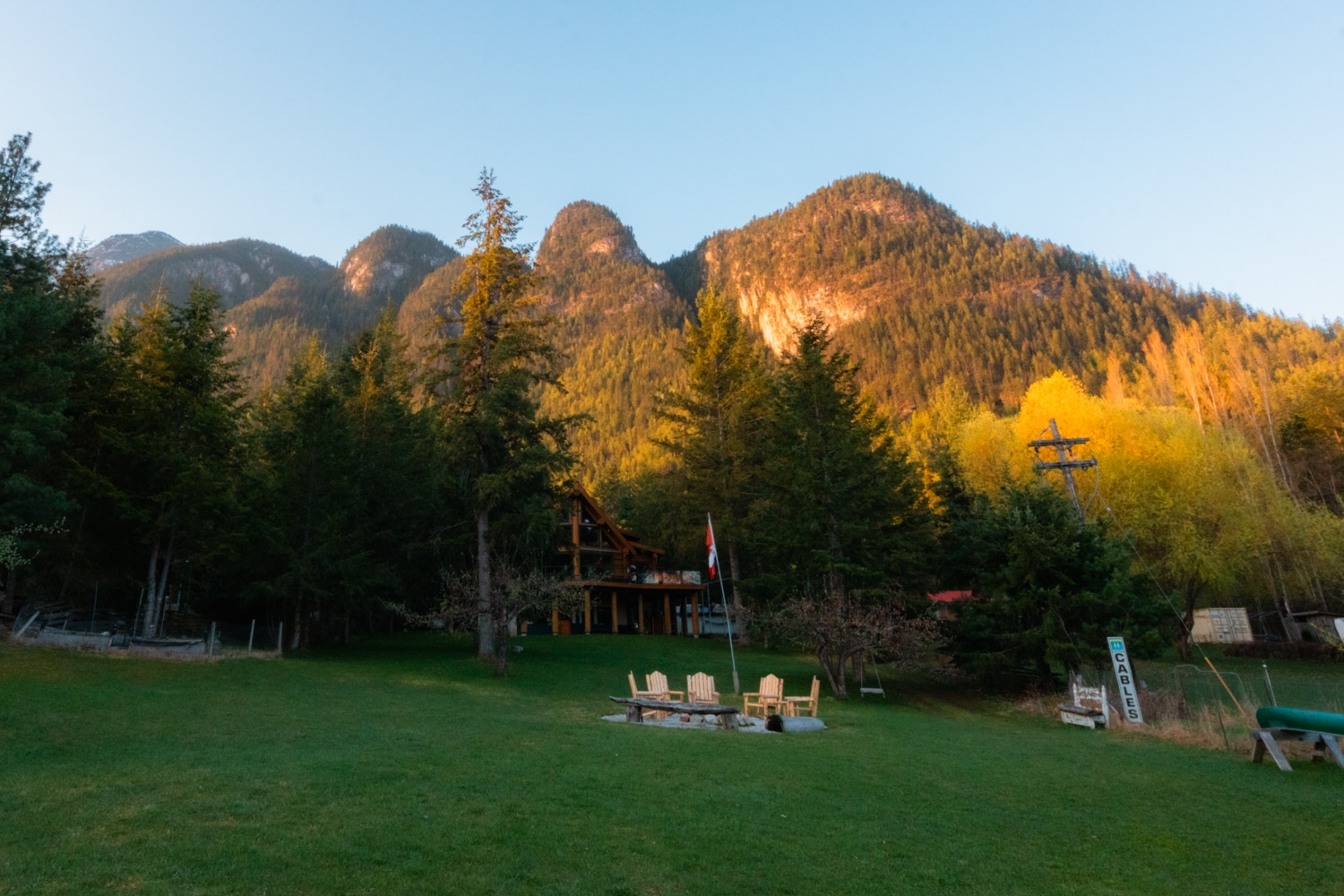 Kitchen
The kitchen here is incredible. It's fully stocked with absolutely everything you could possibly need, including a wide array of pots, pans, baking sheets, and many different appliances. There are more things here than I have at home! There's also a BBQ near the front door. 
You'll have no trouble whipping up delicious meals – whatever you can dream up, you can make here! The kitchen is open concept, so everyone can easily get involved while enjoying the stunning mountain and lake views out the large front windows. There's also an opening between the kitchen and sunroom that makes it easy to chat back and forth.
There's a large fridge/freezer, dishwasher, double sink, gas stove, and BBQ. This isn't a backwoods kitchen, that's for sure.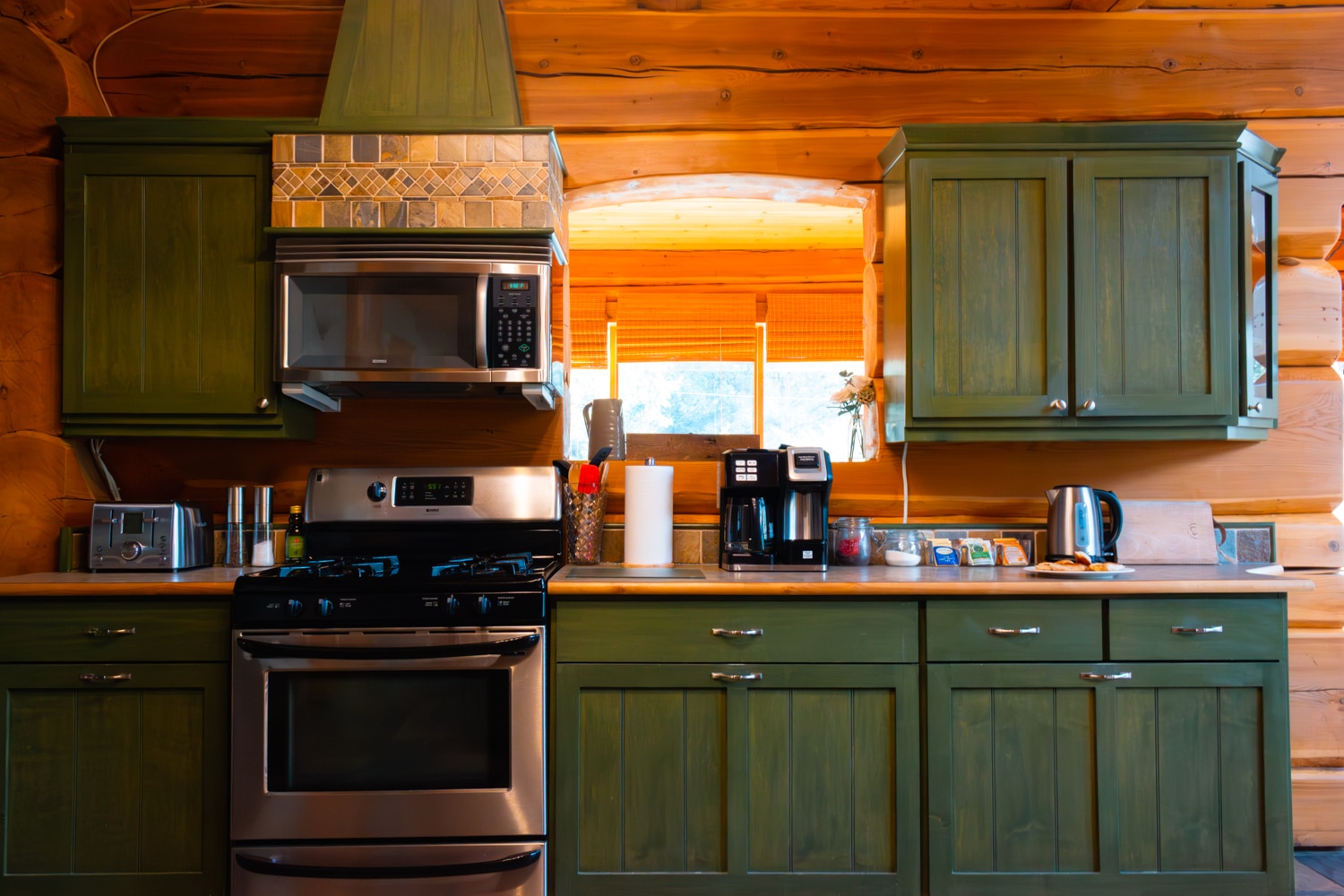 Games & Entertainment
There are games galore at this Kootenay Airbnb! Wherever you look, there's a new game to find.
On the main floor, there's a games room that has an arcade game plus casino-style games (to be honest, I don't know what they are). At the base of the loft stairs, the table between the chairs is a chess board. In the basement, there's a huge selection of board games. Outside, tucked away in a cabinet near the garage, are an assortment of lawn games. 
There are also two TV areas where you can unwind – the main living area on the main floor plus a private space in the loft. The TVs have Netflix, Amazon Prime, Disney+, and Apple TV. (Again, that's more options than I have at home!)
Cell Service & Wifi
There is cell service at the cabin – it's best on the deck, beach, and driveway. Inside the cabin itself service can be a little spotty. Cell service in general throughout the Kootenays is a little touch and go, especially near Halcyon where there is none.
Wifi is provided by Starlink and is phenomenal – it's fast, reliable, and accessible throughout the entire house.
Check-in
Check-in is at 3:00 pm and is self-serviced. You'll receive a custom door code roughly 24 hours before your check-in, so ensure you're somewhere that has either cell or internet access to receive it. We hung out in Nakusp the day before our check-in and had no trouble getting the code from Rick.
Property Rules
There are a few important rules about this property.
No pets
No smoking or vaping in the house. Sand containers are available on the deck.
Only booked guests are allowed on the property (aka, no big parties).
Nearby Activities
Even though there's so much to do on the property, I wouldn't blame you if you wanted to explore beyond. There's so much to see and do in the Kootenays.
Hot Springs
One of the biggest draws to the Kootenays are the many hot springs. 
Halcyon and Nakusp hot springs are two resorts within an hour's drive of the Lakefront Log Home vacation rental. Halfway Hot Springs is also close by – since these are natural hot springs, be sure to treat them with extra respect and ensure your vehicle is prepared for the back roads to reach them. Ainsworth Hot Springs is about an hour and forty-five minutes from  the Lakefront Log Home.
When visiting the hot springs, be sure to check their hours. We had planned on visiting all four on our trip, but ended up only doing Halcyon due to poor planning. It was a little disappointing, but the lakeview hot tub at the Airbnb helped make up for it.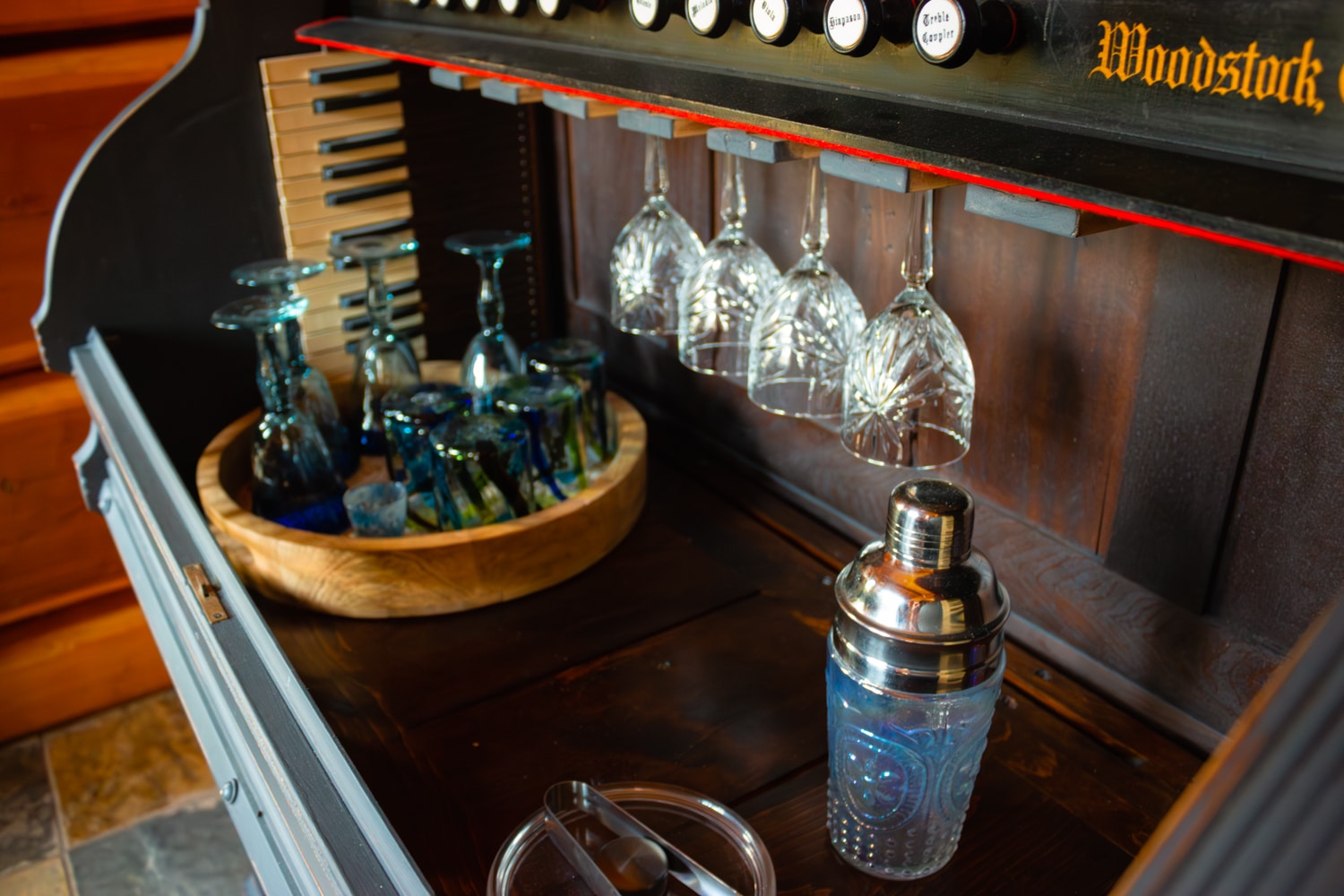 Hiking near Nakusp
The Kootenays are ripe with beautiful hikes. The area is quite mountainous and untouched, leaving lots of wild areas to explore. Here are some hiking recommendations near Nakusp.
Please remember that access to the trailheads are often on unpaved backroads, so you'll want to ensure your vehicle can handle these types of roads. If you ever feel uncomfortable, just turn around. You can come back another day.
Kayaking, Canoeing & SUP
Since this Airbnb is located right on the lake, you can easily spend hours paddling up and down the lake. Just watch out for ferries and keep an eye on the wind, since the waves can sometimes get quite large.
There's a canoe that you can use on the property. If you'd rather kayak or SUP but don't have your own, you can rent them in Nakusp.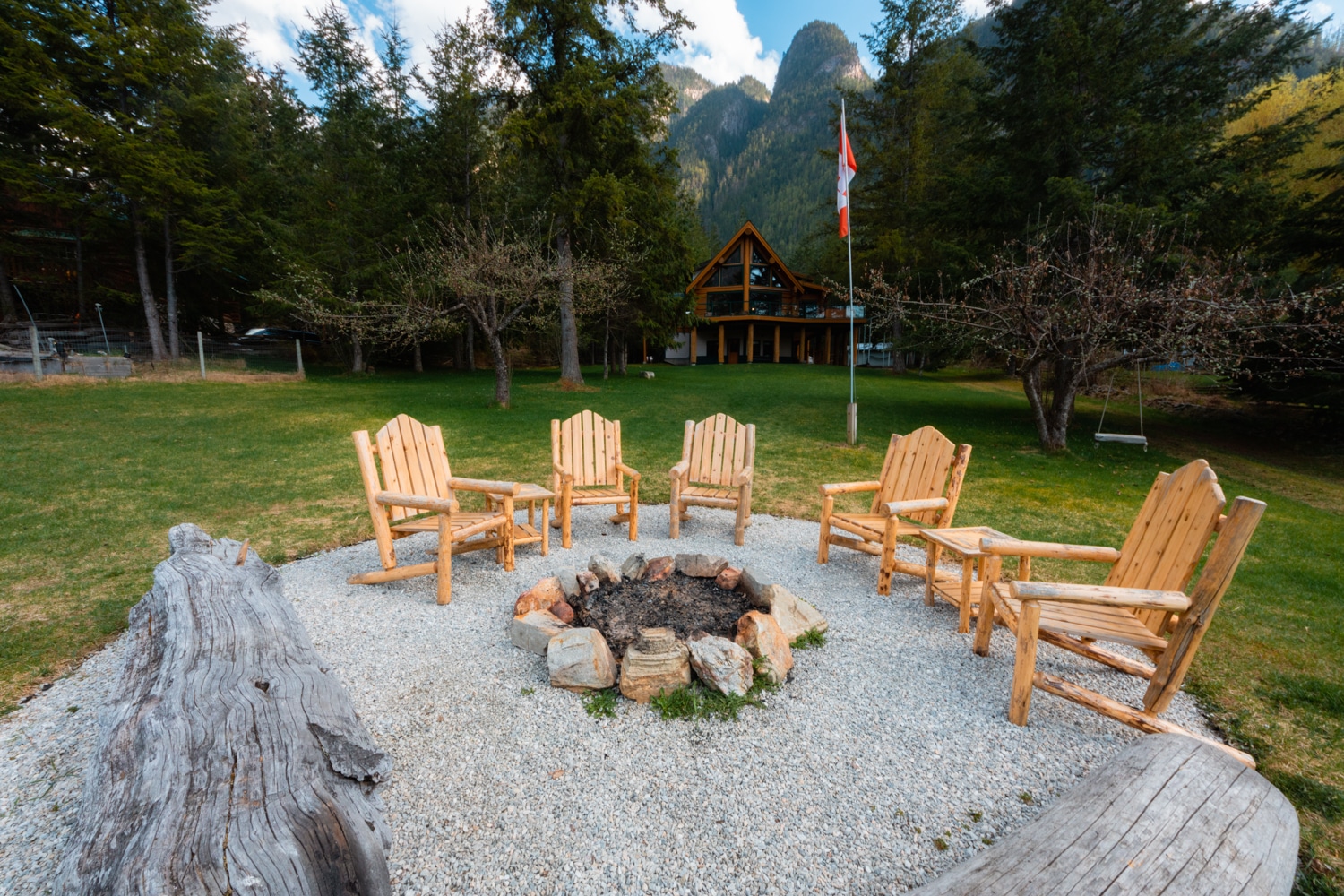 Waterfalls in the West Kootenays
There are many beautiful waterfalls in the West Kootenays that you can check out while staying at this Airbnb near Nakusp. As with the hiking trails, access to these waterfalls is often fairly remote.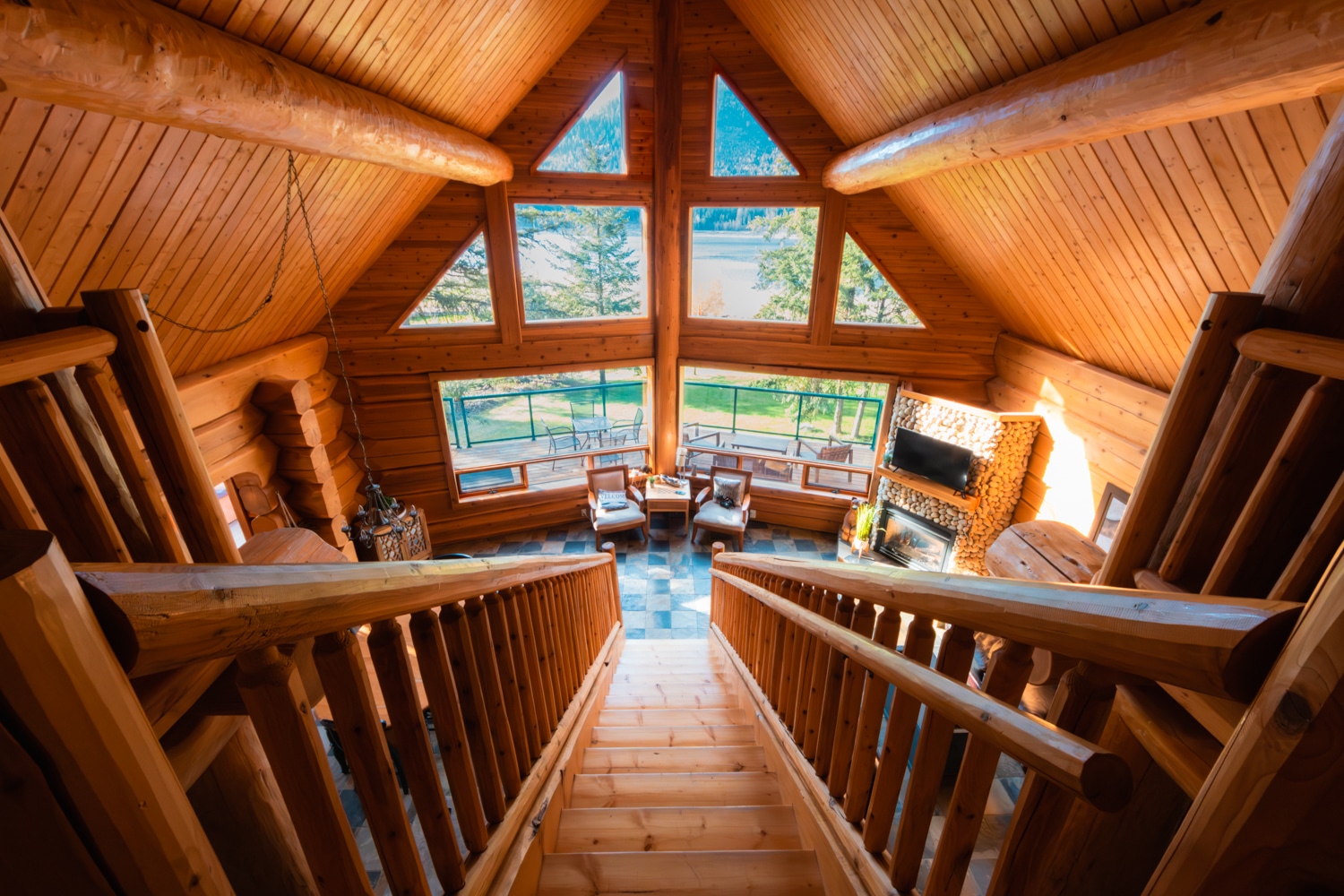 Winter
There's plenty to do in the Kootenays in the winter. From skiing and snowshoeing to backcountry skiing and snowmobiling, you won't be bored!
Other Things to Do
Looking for other fun things to do while visiting the Kootenays? Here are some fun recommendations: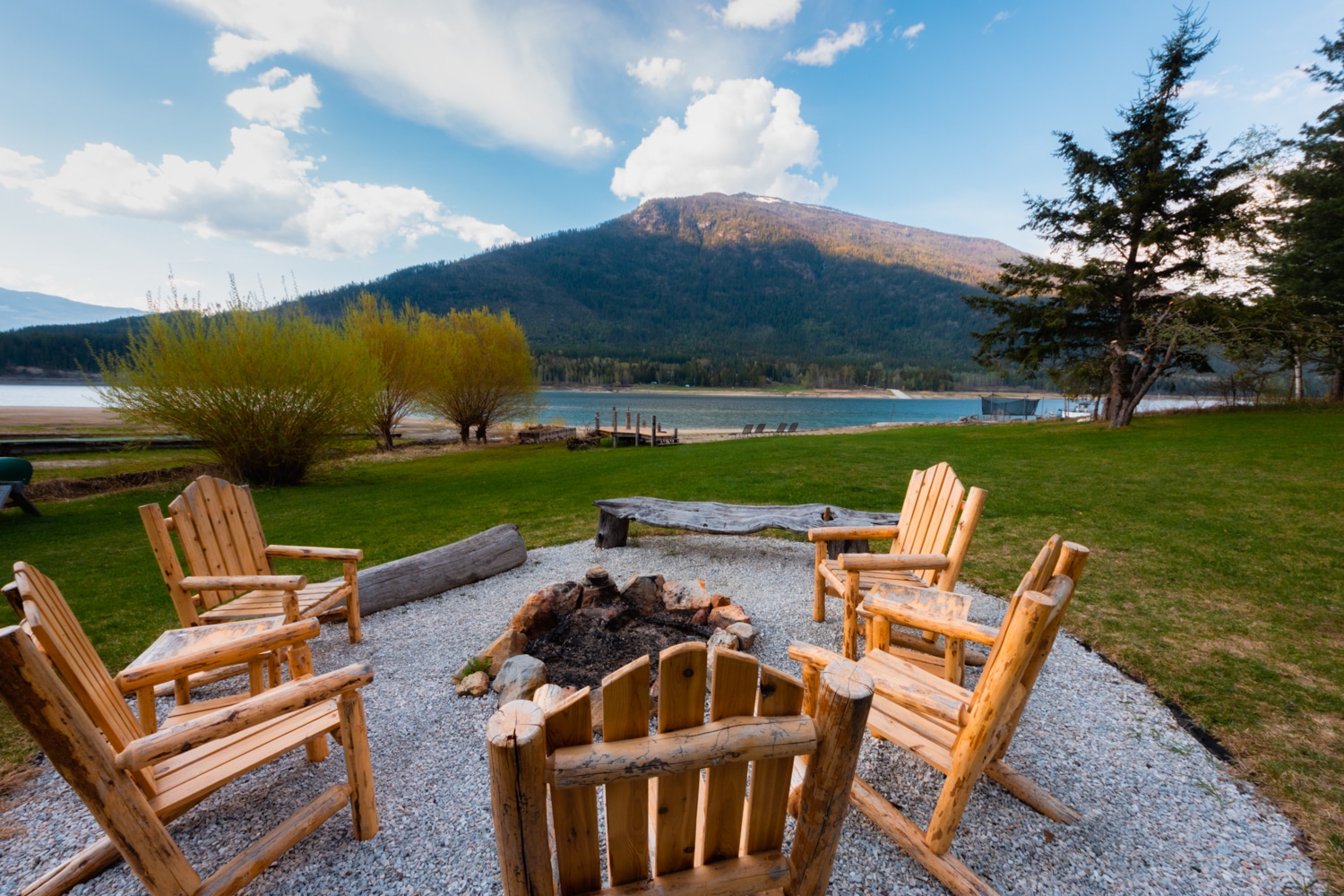 Final Thoughts
I absolutely love the Kootenays. It's near the Okanagan, but is so different from the Okanagan. It's quiet, untouched, and very laid back. The communities are small and remote. 
I know I'll be back to the Lakefront Log Home. It's a beautiful Airbnb with lots of room to spread out and relax. It's also positioned perfectly for day adventures. The Kootenays is a fairly small area and you can easily take day trips from the Airbnb to explore a lot of it. 
If I learned anything from this largely unplanned Kootenay road trip, it's that knowing where you're staying each night is incredibly underrated. After stressing about our sleep every night, it was a welcome relief to come to such an incredible cabin.
We'll be back and I highly recommend you stay here, too. You can book here.