Exploring Hurricane Ridge in Olympic National Park, Washington
One of the easiest areas in Olympic National Park to enjoy panoramic mountain views and many hikes.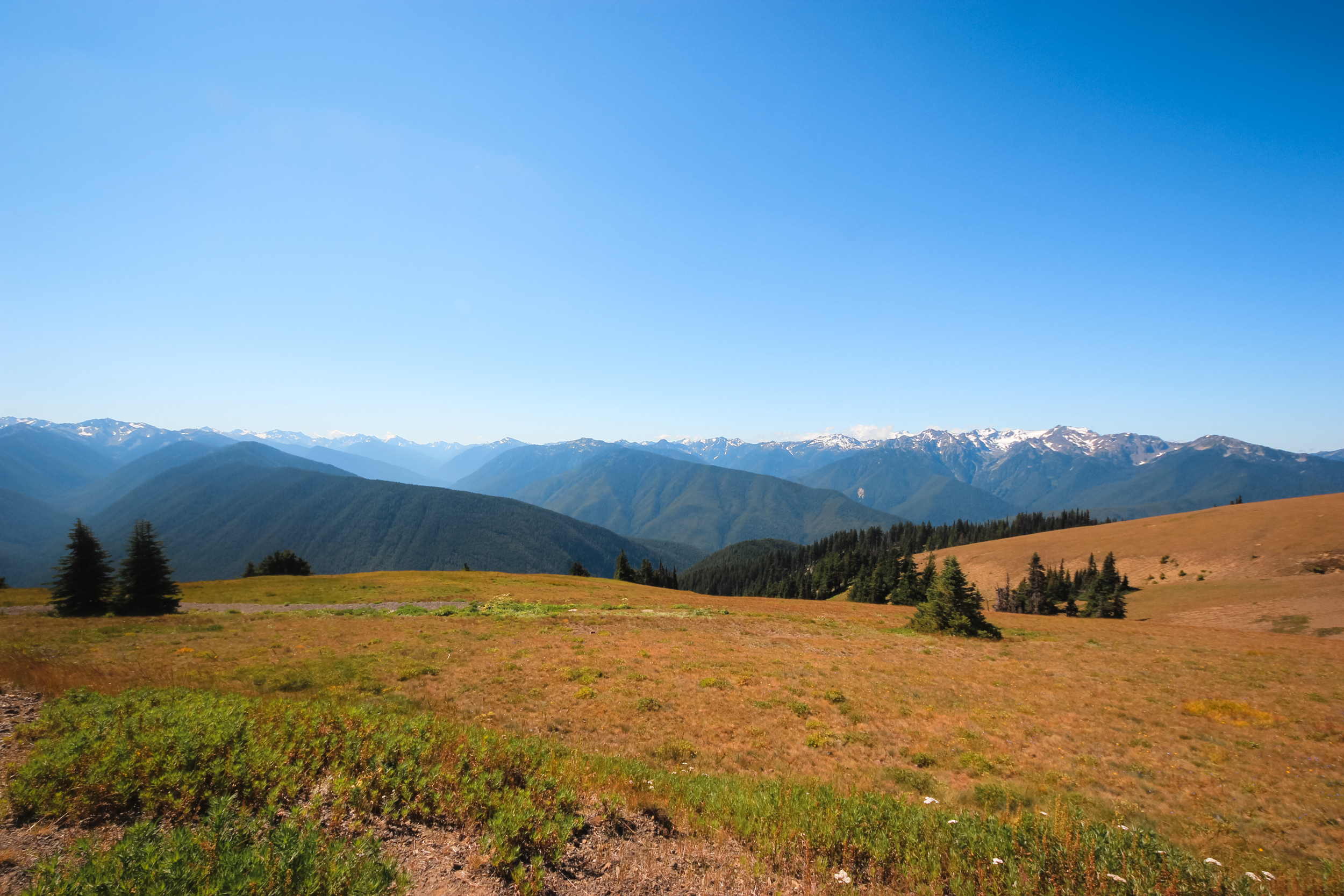 You'll feel like you're on top of the world at Hurricane Ridge in Olympic National Park!
Surrounded by gorgeous snow-capped mountains with the ocean sparkling below, it's easy to see why the Olympics are a crown jewel of the Pacific Northwest.
You don't want to miss this beauty on your next road trip! You could easily spend days exploring the area, but if you're short on time, Hurricane Ridge is a great, easy way to experience Olympic National Park.
Hurricane Ridge is extremely easy to get to, is great for all ages and fitness levels, and, best of all, offers amazing views for little effort.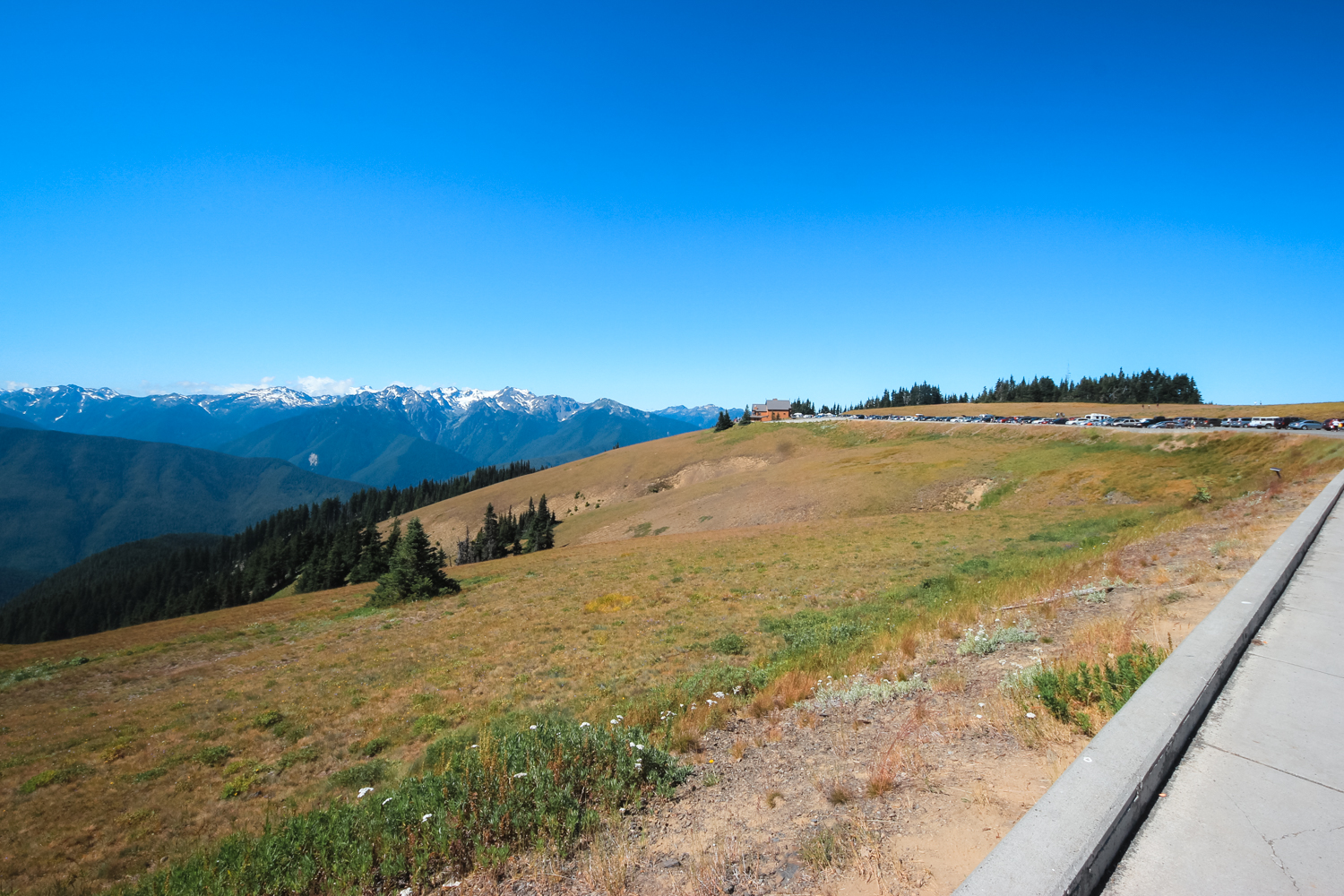 Location Stats
PORT ANGELES WEATHER
What to Expect
Hurricane Ridge is located in the Pacific Northwest and is one of the most accessible areas in all of the Olympic Mountains.
It's only 17 miles (27 km) from Port Angeles, which makes it perfect for an adventure. Plus, the views are just stunning. Honestly, I'd go just for them.
When you step out of your car at Hurricane Ridge, you'll notice an immediate drop in temperature and heavy winds. It's definitely aptly named — the winds have been documented at 75 mph! Don't worry though, they aren't usually that strong so you don't have to worry about being blown off the mountain.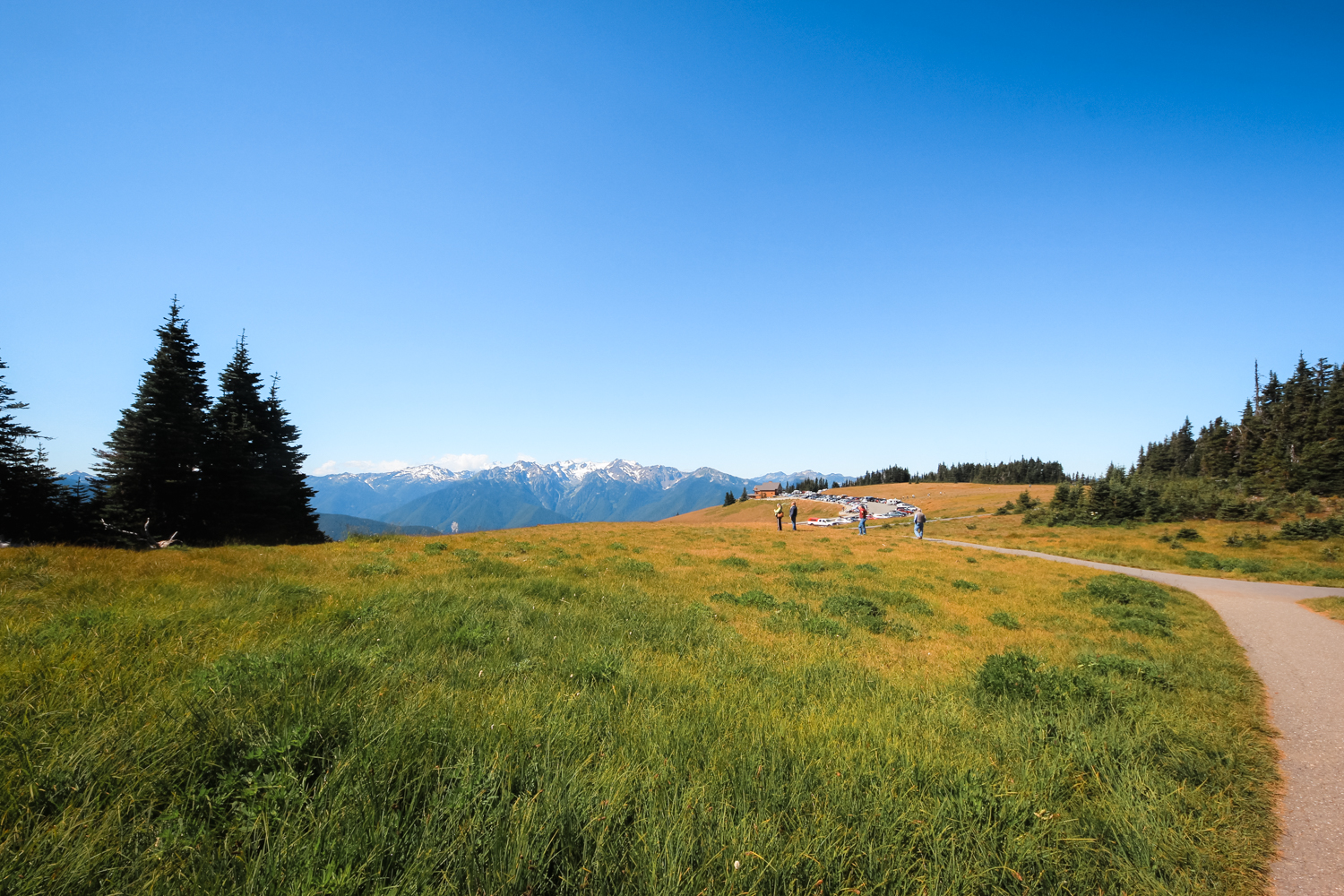 Hurricane Ridge Visitor Center
The Visitor Center overlooks the beautiful Olympic Mountains and doubles as a ranger station. However, compared to other National Park Visitor Centers the exhibits are pretty minimal. Nevertheless, the rangers always know what's happening in the park and have lots of useful trail info.
There are maps of Olympic National Park, a few exhibits about the area's natural and culture history, a discovery room for kids, and an award-winning orientation film that's available upon request. There's also a small gift shop, washrooms, and a snack shop. You can also enjoy ranger talks and guided tours from here.
The Visitor Center is open daily during the summer and weekends throughout the rest of the year.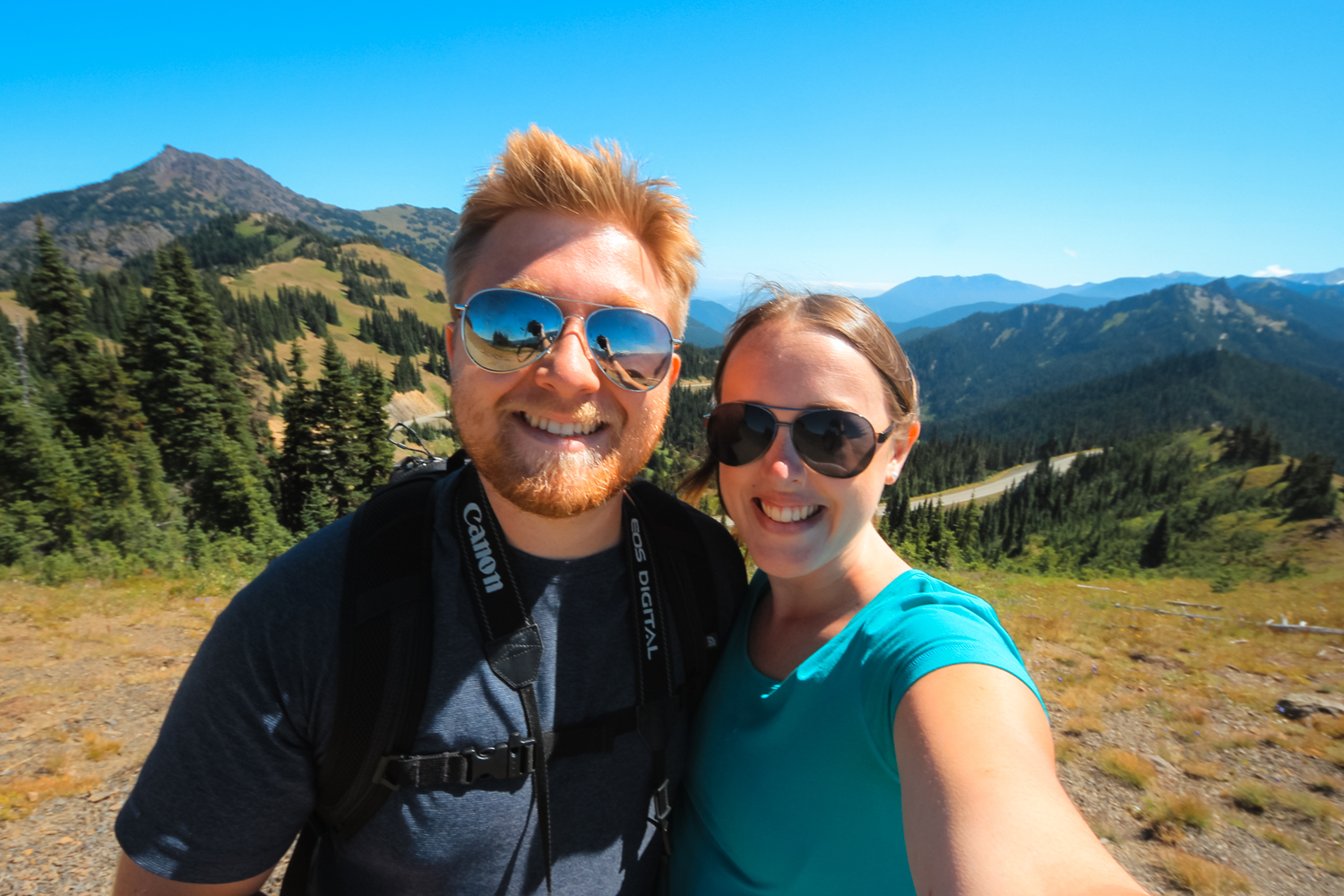 Family-Friendly Hikes at Hurricane Ridge
There are a ton of hiking trails in the area with varying levels of difficulty.
The three main hikes at Hurricane Ridge are perfect for all ages and fitness levels. And luckily for you, you don't have to choose because you only need a single afternoon to enjoy all three!
As with any hike, remember to pack your ten hiking essentials even if you're only planning on exploring a little. When we visited, we impulsively decided to hike to Klahhane Ridge and really regretted not having enough gear.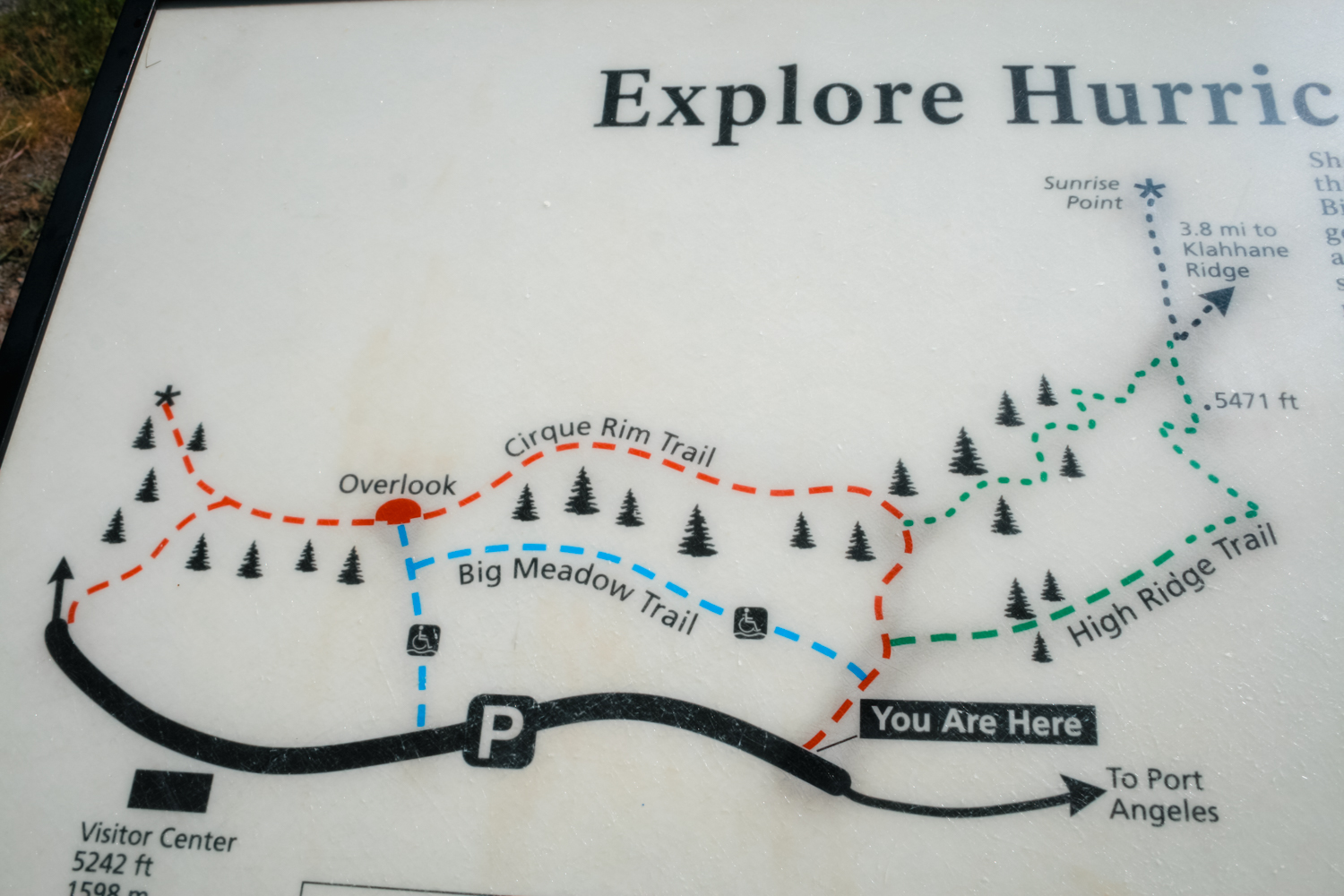 Main Hiking Trails at Hurricane Ridge
The three main trails are the Big Meadow Trail, Cirque Rim Trail, and High Ridge Trail. All three offer spectacular views of the Olympic Mountain's white glaciers and sub-alpine meadows.
Our favourite part about hiking here — besides the incredible views — is walking along the ridge tops. Many sections of the trails follow ridge lines and give you a truly unique view of the mountains. Don't worry, though, the ridges don't have steep cliffs and are usually pretty wide. You won't fall of the mountain.
The Big Meadow & Cirque Rim Trail
The Big Meadow and Cirque Rim Trails are fully paved, wheelchair accessible trails that meander through beautiful meadows. These easy, mostly flat trails are about a half mile long (0.8 km) each and begin at the Visitor Center.
From both of these trails, you'll see the Strait of Juan de Fuca sparkle 5,000 feet below as you wander through wildflower filled meadows. You'll enjoy wonderful views of the sub-alpine forests as well.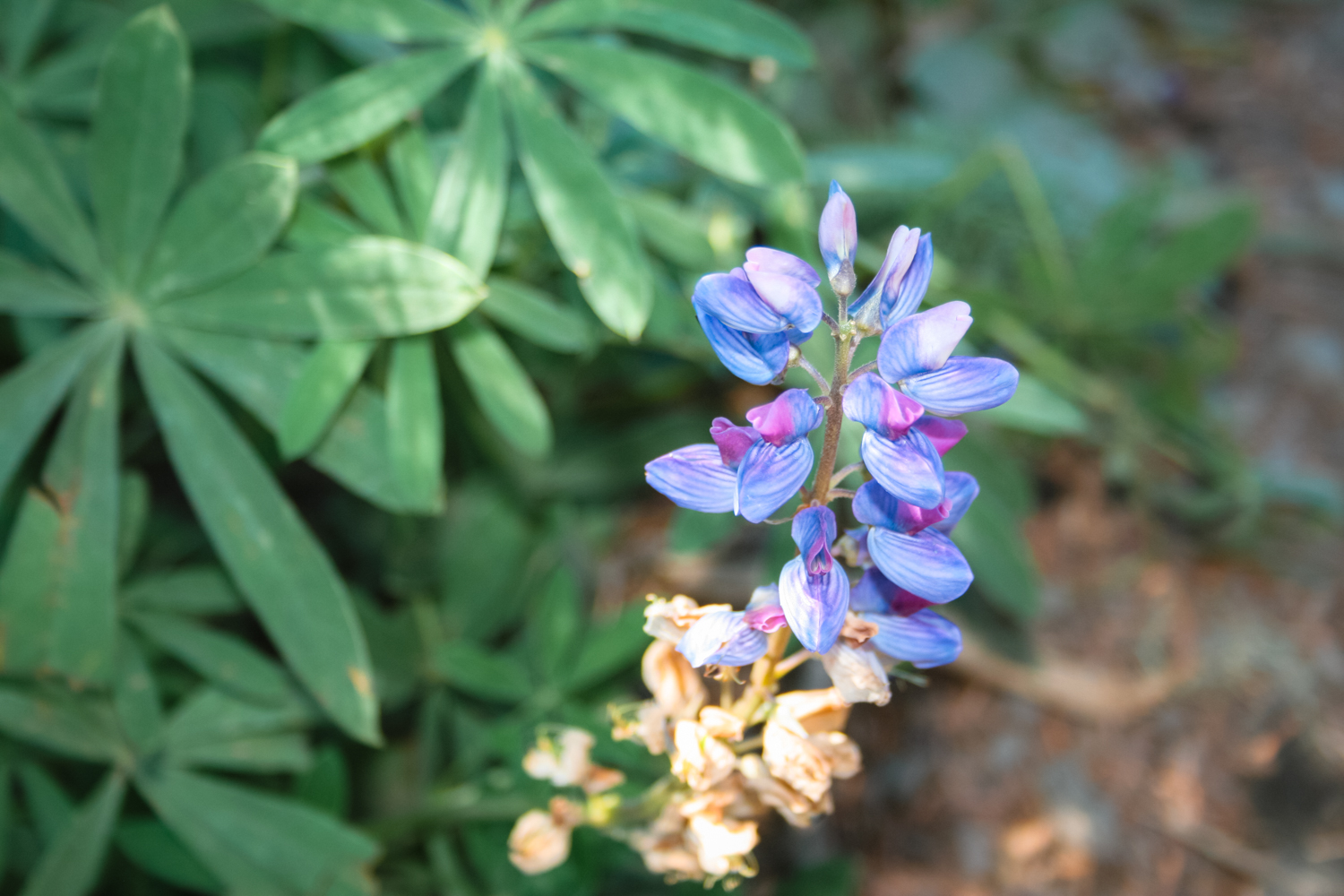 The High Ridge Trail
The High Ridge Trail is one mile (1.6 km) long and unpaved. Because of this, it's more challenging than the others. You'll wander through the beautiful meadows and after climbing a steep hill, you'll enjoy stunning panoramic views of the Olympic Mountains.
As you near the middle of the loop, you can branch off to Sunrise Point or Klahhane Ridge. Sunrise Point is only a short walk along a ridge and we definitely recommended it. If you're able to visit at sunrise, enjoy a breathtaking moment as the sun rises over the snow-capped mountains.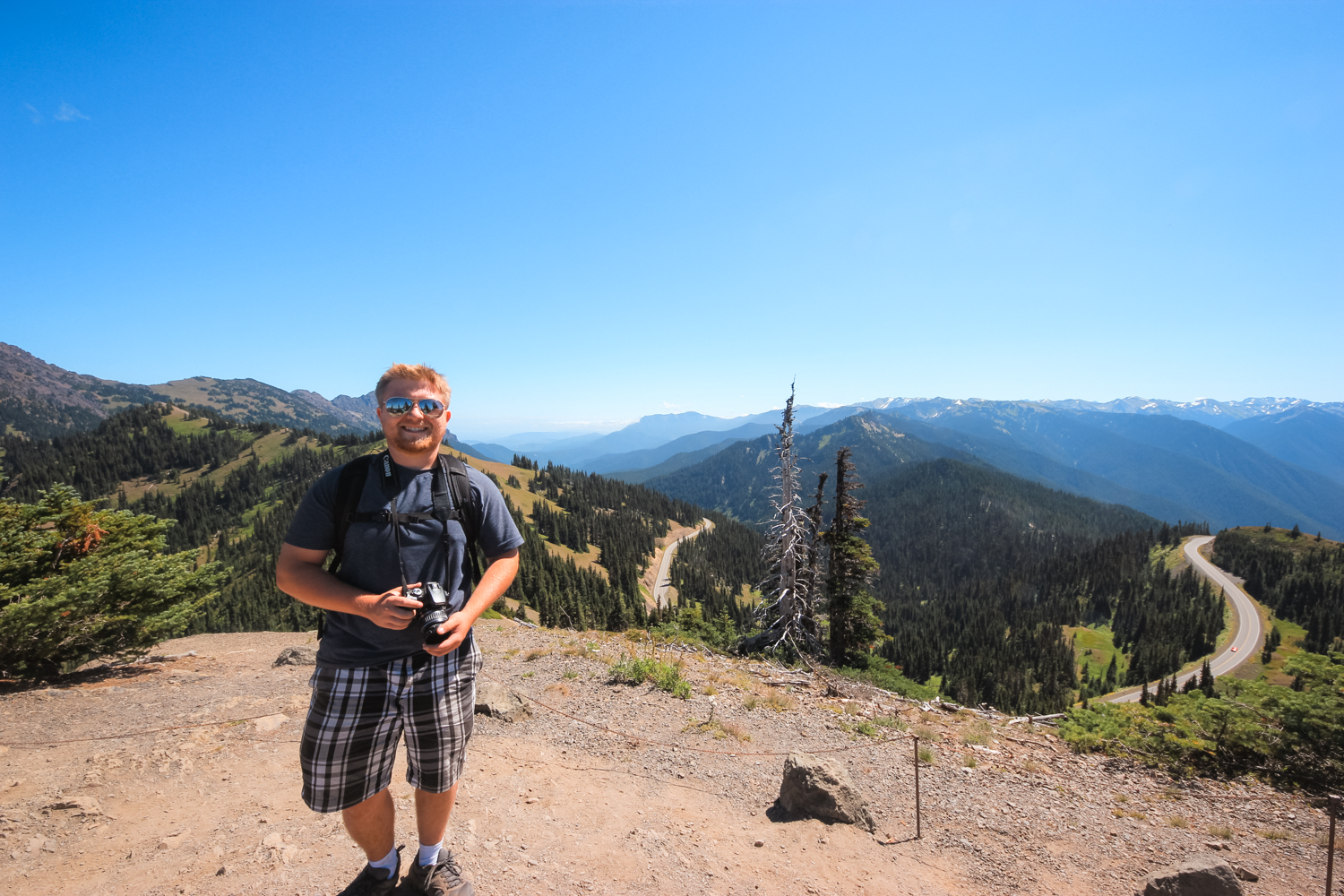 Klahhane Ridge
You can also hike to Klahhane Ridge, which is a somewhat difficult 7.2 mile (11.6 km) hike. It's a great trail that starts very easy and gets harder. Bring lots of water, stay hydrated, and pack your ten essentials! Don't just impulsively decide to hike it like we did.
Although I've mentioned it here, Klahhane Ridge isn't one of the main hikes at Hurricane Ridge.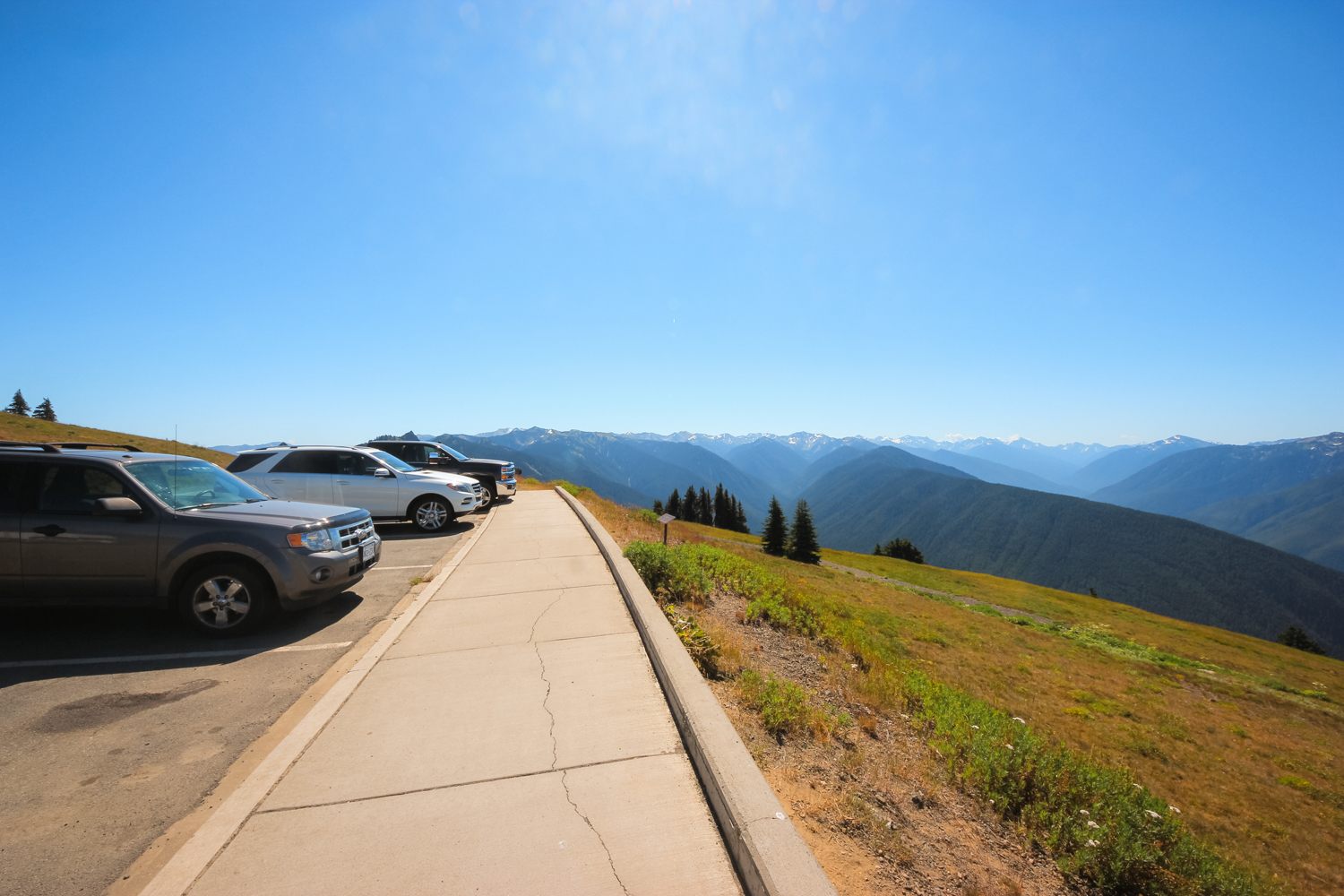 Wildlife & Plants
Hurricane Ridge is abundant with wildlife such as blacktail deer, goats, marmots, and bears. The animals aren't usually skittish, but you need to always give them their space. Never feed them or actively seek them out. Remember that they're wild animals and can be dangerous, even if they don't look it. If you want to brush up on your bear safety, we wrote an article that'll help keep you safe.
During the spring and early summer, wildflowers grow with abundance on the sub-alpine hills. There are numerous interpretive signs along the way that'll teach you about the plant life.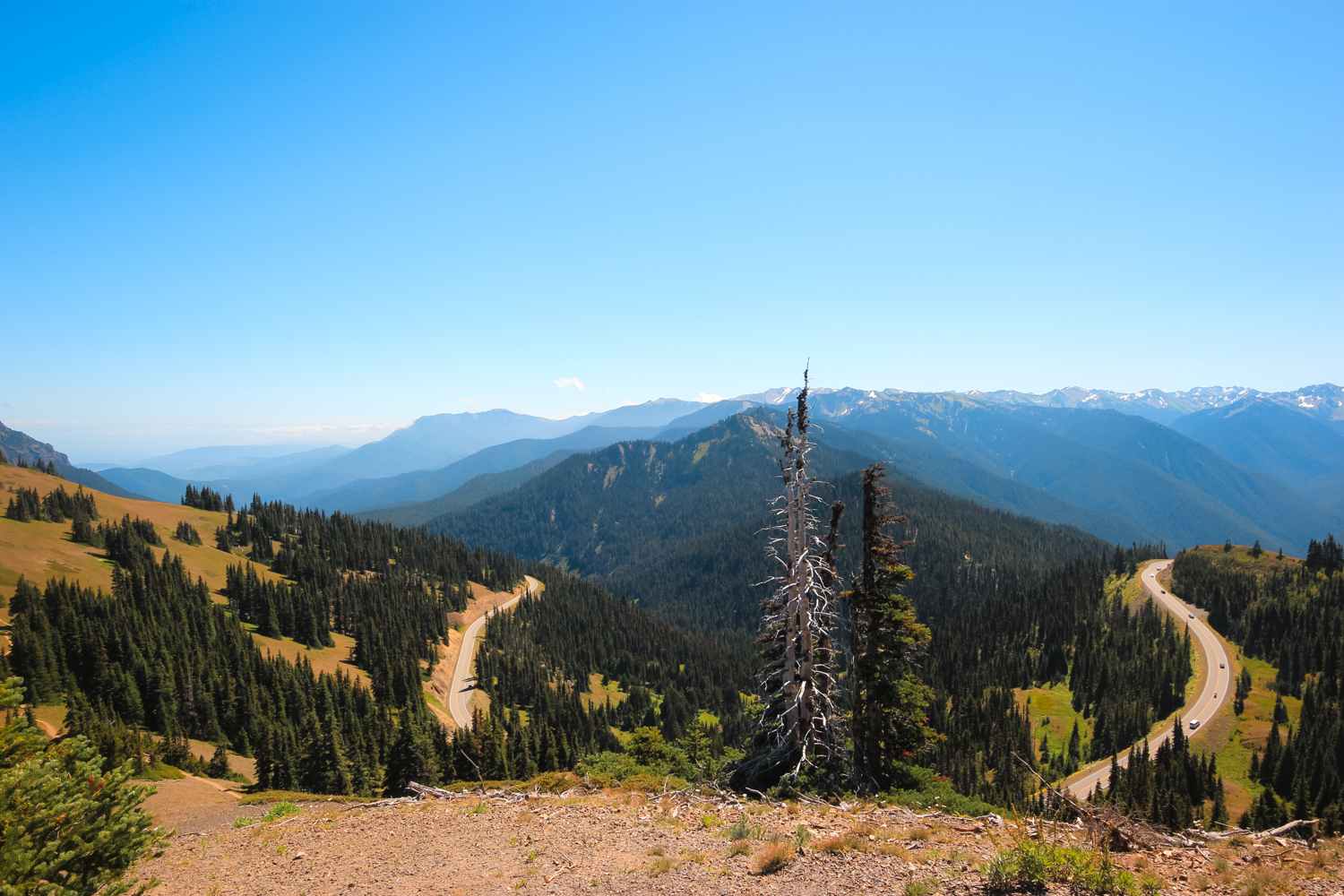 Gear Recommendations
Hurricane Ridge is open year-round and is a popular destination for hikers, skiers, and snowshoers. No matter the season, you can enjoy the amazing views and fresh air! We've gathered a list of gear that'll keep you happy no matter the season.
Here's what you can expect from each season:
Summer at Hurricane Ridge
The summer season is from mid-May to October and is the busiest time of the year. Hurricane Ridge Road is open 24 hours a day and the Visitor Center is open daily. Plus, with long summer days you'll have plenty of time to explore the beautiful mountainside at your leisure.
Even though the summer is busy, the crowds disperse pretty quickly and aren't usually a problem. Besides, the huge blue skies, blossoming wildflowers, and snow-capped mountains are worth any amount of crowds you'll find.
What gear should you bring in the summer? Even though it's often sunny, it can still be chilly and a light jacket is always a good idea. The trails aren't too hard, so you can easily wear a pair of comfy sandals or runners and a tank. If you have long hair like me, consider a headband to help keep it under control. And don't forget your lip balm and sunscreen — it might not seem hot, but that doesn't mean the sun won't get you!
Winter at Hurricane Ridge
The winter season is from October to mid-May and offers plenty of fun winter activities like skiing, snowboarding, snowshoeing, and tubing. In fact, Hurricane Ridge is one of only three ski areas in a US National Park! The hill often receives over 30 feet of snow and it's common to find snow as late as July.
The road is only open on weekends (weather permitting) from 9:00 am to 4:00 pm. You're required to have chains and must be down the mountain by 5:00 pm. The Visitor Center is usually open when the road is open. If you want to try snowshoeing or skiing, you can rent the equipment from the rental shop in the Visitor Center. There's also a 1.5-hour ranger-guided snowshoe tour you can enjoy from mid-December to late March.
Winter at Hurricane Ridge is unpredictable. When you're packing, make sure to be prepared. Base layers and wool socks are always at the top of our list, along with toques, winter jackets, and gloves.